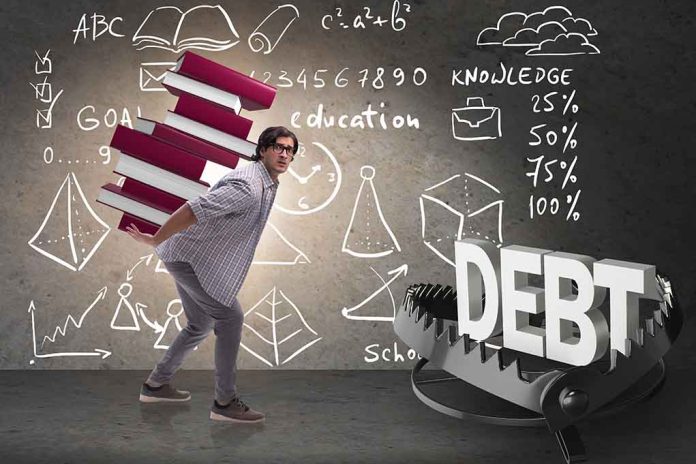 (DailyVibe.com) – Student loan debt is a burden on college graduates, with payment plans often extending for decades. Many students graduate with significant amounts of debt, so the prospect of student loan forgiveness brings hope and relief to many. However, most graduates are confused by recent legislation and don't know where to begin considering the Biden-Harris Administration's student debt loan relief program has stalled due to challenges.
The courts issued orders to stop President Joe Biden's student debt relief program. However, that doesn't mean you can't find relief from other programs designed for student loan forgiveness. You can still apply for other student loan forgiveness programs.
Let's take a look at the available forgiveness programs, whether you might qualify, and how to apply if you think you are eligible.
1. Public Service Loan Forgiveness (PSLF)
Do you work full-time for a government or not-for-profit organization? If so, you might be able to get PSLF.
PSLF is a program that forgives federal student loans and any remaining balance on direct loans. This kicks in only when the borrower fulfills 120 "qualifying payments," per the repayment plan, which comes out to about 10 years worth of payments.
To be eligible for the PSLF loan forgiveness, you should:
Be employed full-time at a not-for-profit government or organization, which includes federal, state, tribal, or local governments.
Have consolidated your federal student loan debt into a direct loan, or have a direct loan.
Complete 120 qualifying payments and have an income-driven repayment plan to repay the loan.
To apply for PSLF, access the help tool to ensure whether your employer qualifies you for this type of loan forgiveness. Once you verify that your employer helps you qualify, submit your employment certifications to prove your qualification. Don't apply for the program until you've met all the requirements. Finally, generate a form from PSLF, sign it, and submit it to your PSLF servicer.
If you're denied because your repayment plan is non-qualifying, you could still be eligible for Temporary Expanded PSLF, so make sure to check out the details.
2. Teacher Loan Forgiveness (TLF)
Are you a full-time teacher? Have you served for five full consecutive academic years in a low-income elementary school, secondary school, or educational service agency? If so, you could receive as much as $17,500 in relief on a direct consolidation loan or a federal consolidation loan.
To be eligible, you must have:
No outstanding FFEL or direct loan balance (as of the date October 1, 1998).
Full-time employment for five academic school years and notably certified teacher.
Employment at a low-income elementary school, secondary school, or educational service agency.
Loan processed prior to the end of the five academic years that qualify.
To apply, submit the appropriate form to the loan servicer.
3. Income-Driven Repayment Forgiveness Program (IDR)
IDR is a loan forgiveness program based on your family size and income. This kicks in for those who have made a specified number of repayments, usually over a period of 20-25 years. It's dependent upon your specific repayment plan. You may or may not need to consolidate your student loans to qualify for IDR, but a temporary IDR account adjustment means more borrowers are currently eligible.
In addition to these three student loan relief programs, you can pursue loan discharges, such as:
Discharge due to death
Discharge due to total and permanent disability
Perkins Loan cancelation and discharge
Closed school discharge.
In your quest to get rid of excessive student debt, don't forget to make sure you get your information from creditable sources, and never pay for help. Make sure the repayment terms and closure are clear when you speak with your loan servicer to ensure you're done with the payments once the process is complete.
Copyright 2023, DailyVibe.com