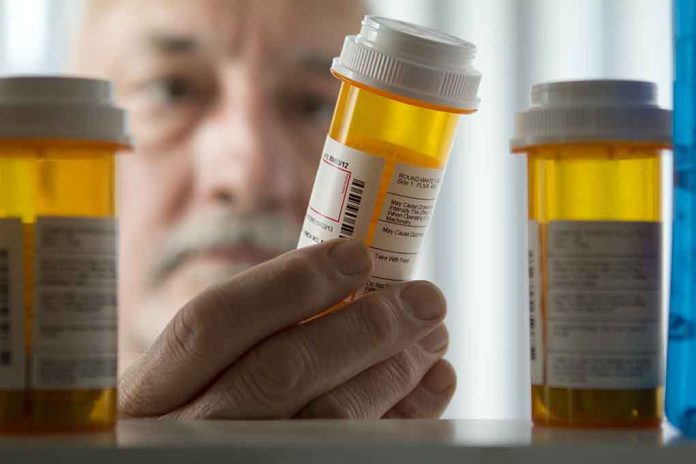 (DailyVibe.com) – The cost of prescription drugs is unpredictable. With general inflation on the rise, a variety of legislation controlling drug prices moving though Congress, and pharmaceutical companies controlling the prices of the drugs they create, it's hard to predict what you'll pay at the pharmacy — and that's before you understand the finite details of your insurance plan, prescription coverage, and copays.
One thing we can count on is this: prescription drugs are expensive, and most people have experienced difficulty paying for them. Private insurance plans and Medicaid can help, but without those, drug costs can be extremely expensive. Some people choose between rent, food, and medication, because the medications are just that expensive. In some cases, even people with excellent health insurance coverage pay hundreds for a prescription that does not yet have a generic available. If you're in one of these situations, how can you afford your medication?
The first thing you should do if you cannot afford your meds is to apply for Medicaid if you have a chance of qualifying. Medicaid is a federal program and it provides free and low-cost benefits to recipients. Because cost of living varies by state and location, requirements to get Medicaid vary, but you can check your state's online.
Whether you have Medicaid, insurance, or not, lower prescription drug costs will help you. Plus, if you are able to get Medicare, you may also need gap coverage, which provides coverage for the amount following your annual limit on spending for certain expenses.
As Your Doctor About Alternatives
One thing you can do to lower drug costs is to switch to a lower-cost or generic medication. After a new drug gets to market, the company that developed it gets the monopoly on making and selling that medication for about two decades so they can recover their investment in creating the medication. Following that, the patent on the medication expires and other companies are permitted to create a generic version of the medication. This is why some meds might have two names — for example, a common medication called Lyrica is also pregablin.
Most people find that the generic or off-brand version works as well for them as the brand-name one. So, ask your pharmacy and doctor if you can switch.
Apply for Assistance From Your State
If you live in states other than Minnesota, Nebraska, and Hawaii, your state likely has a program set up to help citizens afford medication. In addition to that, many states offer drug discount programs. Your state's Pharmaceutical Assistance Program is your source for information about state-level prescription assistance and sign-up.
Ask Your Doctor For Assistance and Call the Drug's Manufacturer
Doctors have a bit more leeway when it comes to working with pharmaceutical companies. They may be able to receive and dispense samples, especially if you are new to the drug in question. If you can't afford the medication, your doctor's office may be able to speak with the drug's manufacturer for help. However, the healthcare system is overtaxed, so expect them to simply provide you with patient assistance information so you can call the manufacturer yourself.
Drug manufacturers get write-offs for providing prescription assistance, and the process for each major manufacturer is different. Reach out and let them know that you're having trouble affording your medication, and you may be able to get help.
Lastly, there are several nonprofits available that can help you access the medication you need if you have a prescription. Those are:
Needymeds: They help insured and uninsured people afford medication.
Partnership for Prescription Assistance: This is specifically for uninsured Americans.
RxHope: This one is a consolidation of assistance programs.
GoodRx: Free discount card you can provide to your pharmacy to get major discounts on prescriptions.
Your health is the most important. Unfortunately, our country doesn't provide the type of healthcare assistance most people need. If you have trouble affording your meds, please make sure to reach out to your doctor, state, drug manufacturer, and nonprofit organizations to ensure you get what you need to stay healthy.
Copyright 2023, DailyVibe.com