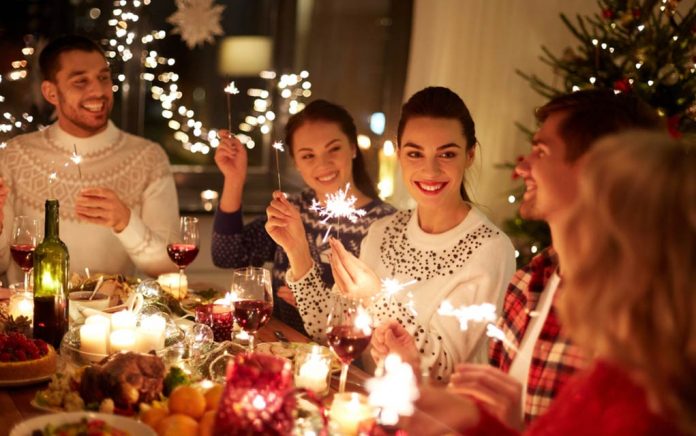 (DailyVibe) – This holiday season could be challenging for many. While attitudes toward COVID precautions may differ, it's important to go into the holiday season prepared to navigate these comfort levels. Here are X tips for navigating the holiday season with this in mind:
Be Kind
No matter what opinions we may hold around COVID safety, it's important to be kind during the holiday season. We don't have to understand someone's point of view to be respectful of it–especially when someone is concerned about their health or someone else's. The holidays aren't ideal for debating, but they are the perfect time to extend extra kindness to others.
Be Considerate of Others' Concerns.
If a participant in the holiday season is more vulnerable to COVID, we can make sure that we respect their requests for precautions. If wearing a mask or staying socially distant will make someone else more comfortable while celebrating the holidays, find ways to accommodate this. Not only is it kind, but it also shows consideration.
Consider Adding Video
If other family members or friends are choosing not to travel or attend in-person gatherings, consider adding a video option to either celebrate at a distance or to include these members in a gathering. It will make others feel included at a difficult time of season for those who feel isolated.
Take Advanced Precautions
The CDC recommends basic precautions going into holiday celebrations. Limiting travel, avoiding gatherings in high exposure areas, limiting occupants of a gathering, and even social distancing outdoors when possible are all recommended. Wearing masks and washing hands can also help. By taking advanced precautions recommended by experts, we can let everyone know that we are prioritizing the health of everyone who attends.
While some may be having holidays alone at home and others will attempt to gather, it's important that we remember that this year has come with heightened stress–not only from an economic standpoint but from a mental health one as well. By being kind, considering others' feelings, adding a video option, and taking a few precautions, we can make sure that we're accommodating the variety of comfort levels we may encounter at the holidays.
Copyright 2020, DailyVibe.com