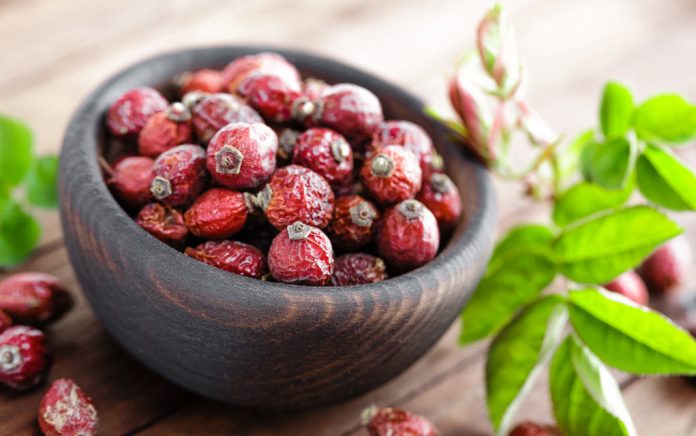 A stockpile of fuzzy blankets, or a good book can help take the edge of a bit of seasonal depression, but there are times when it takes a bit more to cure the blues. (Especially when you are stressed out by fighting with your BFF, dealing with a boss who is overbearing, or a parent who is sick.)
That's exactly why herbs come in handy. No, your life won't magically become perfect after a tincture or a cup of tea, but there are certain plants that can seriously boost your mood.
Ashwagandha
This is an adaptogenic herb that has been called the miracle stress fighter of nature. It can help protect your body from chronic stress by providing support to the adrenal glands. It is also helpful for issues like anxiety and insomnia.
Use Ashwagandha as a powder (mix it with food), take it in capsule form, or use a tincture to add drops to a drink. It's fat soluble, so it will absorb better when taken with food.
St. John's Wort
This one is commonly used to boost happiness. A few studies clearly demonstrate that it can have just as much impact as an antidepressant, so it may be beneficial if you struggle with depression or anxiety.
St. John's Wort is quite strong, so it might interact with some medicines. If you're taking anything, consult your doctor before using it.
You can take this herb in tea if desired, but it's more effective when used as a tincture or in capsule form.
Rose Hips
If you happen to be angry or bitter, rose hips may soften those feelings. It affects your actual emotional state through both its scent and in how your body responds to it, and that can inspire calmer, lovelier feelings.
More importantly, herbalists suggest that rose hips may cleanse the blood and even improve cardiovascular health.
For the total rose experience, take a few drops of a rose-based supplement in tea. Or, sip on rose hip tea throughout the day. If it's the scent of rose you love, dab a bit of rose oil on the insides of your wrists.
Damiana
Damiana is similar to rose in that it inspires feelings of love and compassion, but it can also be quite relaxing. This is a good one to use if you're anxious, worried, or stressed out.
It is best to use damiana in tea form because the actual ritual of drinking tea is soothing, too. If preferred, you can take it in capsule form instead.