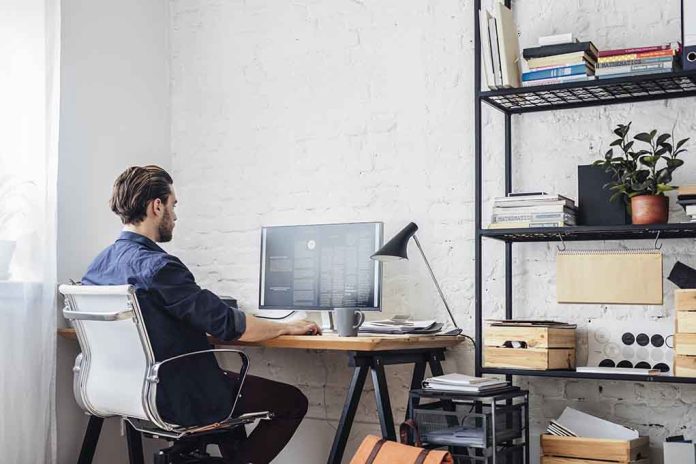 (DailyVibe.com) – If you're a customer service professional looking to go virtual with your career, you're in luck: many employers have finally embraced fully remote workspaces and distributed teams, especially in the past couple of years. This is great for people all over — if you live in a low cost of living area, you have a chance to net a wage also paid to people who live in a high cost of living area. If your living costs are high where you live, you now have the opportunity to supplement your income with remote work.
This creates a phenomenal opportunity, whether you want a full-time career or a side gig to help you catch up on bills and provide for your family. If you have any background in customer service — for example, a retail clothing store clerk, a convenience store clerk, or a barista — you're likely qualified for these roles.
Remote customer service roles include:
Online Chat Agent
Hate talking to people on the phone? No problem. Most online chat agents work through a chat function on their employer's website. If you're a fast typist and great with the written word, this might be the right opportunity for you. You may be asked to provide support via SMS (text message) and email as well. This type of customer service is also very popular with customers who want 24/7 support, so if you like unorthodox work hours or have a sleep disorder, this could also be a good fit.
You can find full-time and part-time opportunities as an online chat agent, and there are usually freelance and contract opportunities as well.
Virtual Assistant
Virtual assistants handle tasks for clients. Most of the tasks are of an administrative nature. However, if you have skills like search engine optimization, providing prompts to an AI, and doing graphic design, you could make even more money as a virtual assistant.
General virtual assistant (or "VA") tasks typically include email management, research, and scheduling. Some clients may have you perform personal tasks like scheduling maintenance on their home or getting medical appointments squared away. However, large companies often hire virtual assistants to help with specific clients.
This is most popular as a freelance vocation. Some tasks may be done asynchronously, but other tasks might need to be done during certain hours. It varies by the job.
Tech Support
Are you good with computers, software, and electronics? If so, you might be a good fit for a tech support role. Usually, in a tech support role, you'll be trained on how to provide support for a specific product or set of products. Tech support specialists need to be problem-solvers capable of knowing when to ask for help or look for more information. You'll also have to be good at following a set of instructions to troubleshoot.
Most tech support roles require some existing knowledge about software, computers, and troubleshooting. Tech support specialists are in high demand, so you will find a variety of tech support jobs depending on whether you want a full-time, part-time, or contract job, and depending on your schedule.
Call Center Agent
What about the people who answer hotlines? When a customer calls an 800 number on the back of a product, they get a call center agent. Call center agents handle everything from insurance services to personal products like shampoo and conditioners. To be qualified for this type of job, you really need to have some patience, as a lot of people call with complaints. You'll also need to be on a headset most of the day and have a reliable home internet.
Most companies prefer hiring call center agents who can speak the same languages as their customers. This is a great opportunity for you if you're bilingual.
If you're done with working behind a counter, consider working from the safety and comfort of your home in one of these customer service jobs. Your skill sets are quite transferable — go for it!
Copyright 2023, DailyVibe.com