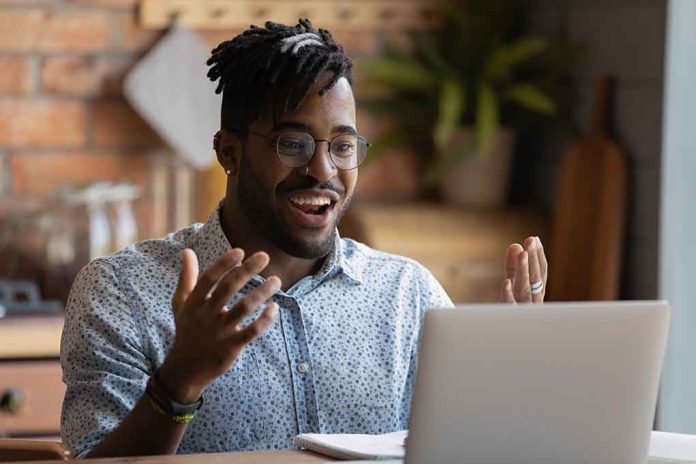 (DailyVibe.com) – Navigating government assistance for the first time is a challenging path. When life takes a turn for the worst and you find yourself facing serious financial difficulty, it's time to start considering whether you should apply for federal financial assistance and aid. Fortunately, if you're struggling following a major illness, job loss, or pandemic recovery, help is available. There's a wide variety of help, so it can feel overwhelming to figure out what to apply for.
Many people who apply for financial relief haven't done so before, and knowing how to navigate the process and where to go to make it happen is half the battle.
Benefits.gov
The first place you should start is Benefits.gov. This website represents all of the tax credits, loans, programs, and other types of financial relief that individuals and families can find from the federal government. It's a comprehensive site, but it is designed to help you figure out exactly which programs might work best for you — and you should note that many of these programs are designed to work in tandem with each other.
This site represents over 1,000 government programs and the site serves as a centralized resource for them. As most of these services are administered locally, the federal government (who funds them) gathers all the info needed from local resources and puts it on this site.
On Benefits.gov, you'll find Benefits Finder. If you are looking for a specific program and you already know the name of it, you can search. If not, the Benefit Finder will help you get what you need. This provides a lot of questions to answer, so set aside a fair amount of time to complete it. Benefits Finder will ask you for information about your family, household, date of birth, education, citizenship, veteran status, dependents, marital status and more. You can skip some of the questions, but most are required. You will not need info like your social security number, however. That's not required for you to complete the questionnaire.
Popular Programs to Apply For
Out of the thousands of programs available, some are more popular and expansive than others. The most used federal government programs are:
Medicaid: This comes from both your state and the federal government, and for low income residents, it provides low-cost and free healthcare options.
Supplemental Nutrition Assistance Program (SNAP): Most popularly known as food stamps, SNAP enables qualified participants and families to purchase healthy foods and work towards becoming self-sufficient. The USDA Food and Nutrition Service administers it.
Child and Dependent Care Credit: Got kids? This lets you get a tax break if you qualify, if you can claim childcare or dependent care expenses. If you need childcare while you are looking for work and interviewing for jobs, this can help you.
Hope for Homeowners: Are you at risk of defaulting on your home or losing it to foreclosure? If so, you might be able to refinance your mortgage to make it more affordable if your lender agrees. This program provides assistance towards that action.
If you need additional help to get by, know you're not alone. Millions of Americans have successfully qualified for (and used) these programs. Answer the full questionnaire and make sure to take down the information of each agency so you can reach out for more information if needed. Beginning your journey to financial relief is hard, but the first steps are there for you over at Benefits.gov. Make sure you check out the Help section on Benefits.gov to get more information. Financial relief could be a few clicks away.
Copyright 2023, DailyVibe.com