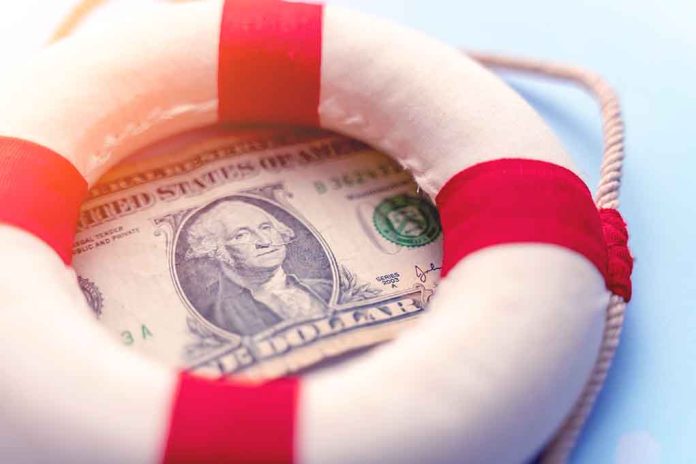 (DailyVibe.com) – The world is chaos, and with each increased point of inflation, complication from the pandemic, or financial difficulty such as job loss, you may find it more and more difficult to keep your head above water. If you're struggling, the government has a limited amount of programs to help. However, even then, sometimes there's just not enough help to go around.
Enter charitable organizations. These charities make earth a better place, and they're here to help. Many of these organizations are supported by funding from donors, and their generous efforts help people in need — during the pandemic and well beyond.
These charitable organizations help people who need assistance lead healthier, happier lives, and the world would be far worse off without their aid.
The below organizations provide help and relief when disaster strikes.
Doctors Without Borders
Doctors Without Borders gets doctors to communities who need them. Famous for responding in natural disaster and epidemic situations, thousands of healthcare workers come together with the mission of ensuring every global citizen gets the healthcare they deserve.
Food and Agricultural Organization of the United Nations (FAO)
The FAO is on a mission to eliminate world hunger. They want all people to have food security and access to healthy, nutritious food.
Human Rights Watch
The Human Rights Watch consists of lawyers, journalists, and other experts committed to protecting vulnerable minorities, civilians in regions affected by war, and other dangerous situations. They report on abuses around the world and advocate for governments and paramilitary organizations to enforce humanitarian policies and laws.
Oxfam International
Oxfam International is comprised of global citizens who are focused on ending poverty in the world. They also help respond to global emergencies, deal with classism and other inequities that impoverish people, and rebuild in the wake of disasters. Members focus on land rights, climate change, and preventing harm to women and girls.
Red Cross
The Red Cross is an international organization focused on ameliorating health crises and helping people in need. They handle blood donations with drives, show up at disaster sites, and support military families.
Save the Children
Save the Children is responsible for helping children in need. They focus on preventing HIV and AIDS, providing health education and care for children in need globally, and show up when disasters occur.
UNICEF
UNICEF helps children achieve their dreams via the advocacy, fundraising, and training of this organization. Their mission is to protect the rights of every child through their teenage years.
HealthWellFoundation
The HealthWell Foundation recognizes and combats the disparity in Americans' ability to access healthcare. They understand that prevention and regular screening can catch and stop many chronic illnesses. They provide support with behavioral health, prescription copay, treatments for children, deductibles, health insurance premiums, and coinsurance, and medical-related travel expenses.
Feeding America
Feeding America coordinates with regional foodbanks to help millions of people in need every year. Their distribution of healthy food combats food insecurity, working logistics to get food into local pantries.
United Way Worldwide
United Way Worldwide offers an array of services focused on education, financial stability, and the health of each person. They help offset bills, pay utilities, provide scholarships, and aid with transportation. They will also help individuals access federal government grants.
While not all organizations can offer long-term solutions, many are available to provide aid. These organizations operate in the United States and worldwide, and in many instances there are not specific eligibility requirements to receive aid from them. If you're in a desperate situation, consider approaching one of these organizations for assistance. At the very least, most will point you in the right direction.
Copyright 2023, DailyVibe.com