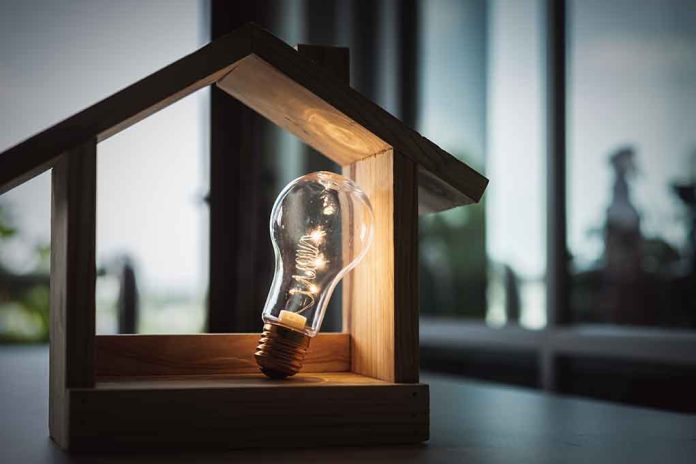 (DailyVibe.com) – Finding the money for a down payment on a property and committing to the decision of becoming a homeowner is a difficult process. As rental prices increase along with inflation and wages do not rise to meet them, it's even harder for the average renter to save.
If you're a renter in this situation, you might be considering a rent-to-own agreement. However, rent-to-own agreements have many stipulations built in, as there are benefits and tradeoffs for being able to acquire a home without the traditional down payment cost.
Rent-to-Own Agreement: What Is It?
In a rent-to-own agreement, the renter gets an option: they can purchase the property from their landlord after they rent that property for a specific period of time.
There are two types of rent-to-own agreements. The first is a lease option agreement, which allows you as the buyer to buy the property after a certain amount of time. The other type is a called a lease purchase agreement, which requires you to buy the property after the term is up or you face legal penalties. Either way, the money you pay during a rent-to-own agreement — typically higher than a comparative rent to cover the costs — will go towards your down payment on the property in lieu of having that money up front.
What Are the Benefits of a Rent-to-Own Agreement?
While a rent-to-own agreement isn't ideal for everyone, it has many benefits for the renter who wants to own, but has no down payment.
You'll be able to get your finances ready for purchasing the property — even without a loan from a bank. It gives you more time to decide whether you can really afford the property and if you want to move forward with it.
With a rent-to-own agreement, you'll also have time to get a much better understanding of the entire property. You'll be able to figure out the quirks of a home, what might need to be repaired, and other things a standard home inspection might miss. You'll be able to determine whether the property is truly the best fit for your needs, as you'll have so much time there.
A rent-to-own agreement engenders equity in your property. Having equity is a reason many people buy. However, for those who can't get a home loan, homeownership may seem like a distant goal. Rent-to-own can make this more accessible.
The Drawbacks of a Rent-to-Own Agreement
While rent-to-own agreements are helpful for some, others might be repelled by the drawbacks. Here's what you should know:
Versus a traditional mortgage, you have a greater chance of losing the money you've put into the property. If you default on the property or decide not to buy it, you lose the equity you've put in, as well as any maintenance costs or upgrades.
Your rent-to-own lease agreement may also include many small things that could invalidate your lease, such as missing just one payment.
If you decide against buying the property, penalties could be steep. What are the financial consequences of deciding not to buy at the end of the lease? What are the penalties for breaking the contract? Make sure you have a legal professional review any rent-to-own agreement before you sign.
Rent-to-own agreements can be ideal for those who aren't able to secure a traditional loan or save a down payment for a home, but they do come with strict stipulations, and in many cases, penalties. Is a rent-to-own agreement right for you and your family? It's worth weighing. Carefully consider and always consult a legal real estate professional before signing on the dotted line.
Copyright 2023, DailyVibe.com