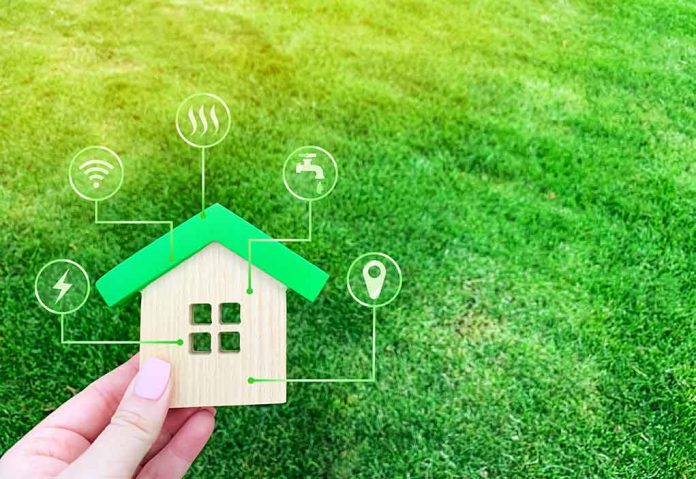 (DailyVibe.com) – Have you ever gotten a high energy bill during the peak of winter or summer? During peak heating and cooling seasons, this is a common occurrence for many Americans. For those already struggling, these bills can hit especially hard. Fortunately, there's a program called the Weatherization Assistance Program (WAP), which can help struggling Americans save on those steep energy bills.
What Is the Weatherization Assistance Program?
The WAP assists low-income families who need assistance with heating and cooling costs. It does this by focusing on health and safety and improving energy efficiency. It's the largest energy efficiency program for residences, and it's managed by the Department of Energy (DOE). The WAP was created to help vulnerable Americans increase energy efficiency, which results in lower energy bills for them.
This program employs over 8,500 people who help service 35,000 homes per year.
What Does the Weatherization Assistance Program Pay For?
The WAP furnishes funds for health, safety, and energy efficiency improvements for Americans in need. This can result in an annual savings of about $372 per year, per the WAP's National Evaluation.
The other goal of the program is to help communities experience economic growth opportunities and to revitalize the health and safety standards of the community.
How Do You Qualify for the Weatherization Assistance Program?
To qualify for this useful program, you should meet one or more of the following criteria:
Your household has a member who is a recipient of SSI public assistance or TAFDC;
Your household has a member who is eligible for fuel assistance or the Low-Income Home Energy Assistance Program (LIHEAP);
You're a tenant with your landlord's permission to make upgrades.
The Weatherization Assistance Program is available to homeowners and renters, but those with disabilities, families with kids, senior citizens, and high-energy users are prioritized. Your eligibility is based upon the state median income: your maximum gross annual income must meet or be below 60 percent of it.
What Weatherization Services Does the Weatherization Assistance Program Cover?
If you qualify, the Weatherization Assistance Program offers weatherization services to tighten up energy inefficiencies, which increase the cost of your heating and cooling bills. These weatherization services include:
Insulation of the attic
Insulation for the floor
Sidewall insulation
Air sealing, which decreases air infiltration
Insulation for ducts and pipes
Limited energy-related repairs
Full evaluation of the home's HFAC system
Safety and health testing of all combustion appliances in the home
The Weatherization Assistance Program Application Process
There are several steps to apply for WAP. They include:
To start, read over the eligibility requirements above and determine whether you are eligible. Remember, it varies by state.
Find a local weatherization provider on your state, tribal, or territorial website, which provides local companies that can implement the necessary approved weatherization services. Some states will direct you immediately to the local provider, but other states have you apply first.
After you identify the provider (unless your state requires the application first), you'll need to complete the application. For either, you will need proof of your previous year's income (Social Security payments, for example).
Once approved, schedule a convenient time with the local weatherization provider and prepare your home for weatherization services. If you're a tenant, you'll need to make sure you get your landlord's permission before consenting to the repairs and improvements.
Unfortunately, old appliances, poorly maintained HVAC systems, and lack of filter replacements are major culprits of increased heating and cooling costs. However, programs like the Weatherization Assistance Program are here to help, as improvements and adjustments can create long-term savings and relief for residents like you.
Copyright 2023, DailyVibe.com