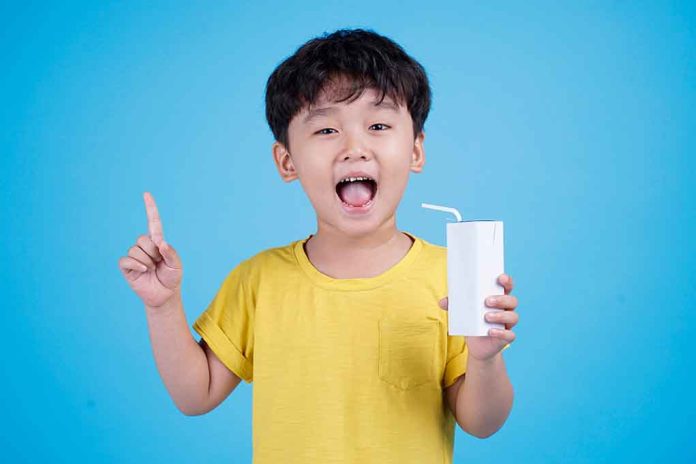 (DailyVibe.com) – The United States Department of Agriculture (USDA) knows that many American families struggle to keep their children healthy and happy. Kids from low-income homes deserve to have access to nutritious foods and beverages just as much as other kids. The Special Milk Program was created by the USDA to meet this important need.
The Special Milk Program Explained
You may have heard about the National School Lunch and Breakfast programs. Many schools also participate in the Special Milk Program, a service that goes a little further. Not only does it provide milk to schools involved in other programs, it also provides access to milk to other institutions that don't qualify for school lunches and breakfasts. Camps, daycares, half-day kindergartens, and other child care institutions may qualify for the Special Milk Program, allowing them to be reimbursed for milk, even if they do not qualify for other federal food assistance.
Is Your Child Eligible for the Special Milk Program?
While the USDA's Food and Nutrition Service (FNS) funds the Special Milk Program, it is based on income. Parents would apply at the state or school district level. Low income families who send their child to an institution that offers this program may qualify. If your income qualifies you for reduced or free school lunch or breakfast, your child may also qualify for free milk. If you haven't yet applied for school food assistance, you may need to check for eligibility through the school or institution that your child attends.
How to Get Free Milk
Contact the school or institution where your child attends to inquire about their participation in this FNS Special Milk program. If they are not enrolled in the program, you can consider speaking to management to determine if they have any plans for enrolling or if they will consider it. The money for the program is distributed by the federal government, but they do so through state education agencies and school food authorities.
It is worth asking about the FNS Special Milk Program if you have children and are low income, or know someone who is. While this is just one of many nutrition assistance programs, it can be key for keeping kids happy and healthy.
Copyright 2023, DailyVibe.com