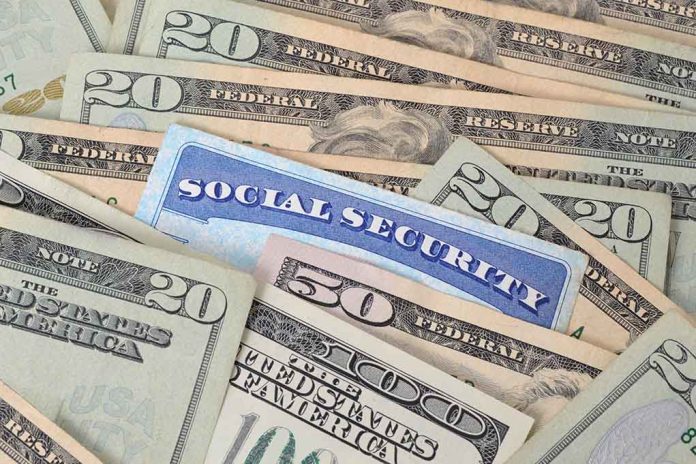 (DailyVibe.com) – Many social security recipients will start receiving about $1,827 per month as of 2023. The annual variation in the average value is influenced by the cost of living, but many recipients will receive amounts that are about in line with the average value. However, you may be able to increase their benefits by an additional $1,830.
Before retiring, some extra work must be completed in order to qualify for extra funds. What will YOU need to know in order to try to max out your benefits?
Calculating your Retirement Benefits The SSA Way
The Social Security Administration (SSA) determines payments based on a person's earnings over a 35-year period. The earnings assist the SSA in calculating a person's Primary Insurance Amount (PIA), or the sum they would get if they made a benefit claim.
In order to make up for the recipient hypothetically getting payments for a longer length of time, SSA gives a lesser amount if benefits are requested before the full retirement age. The SSA offers a larger amount if benefits are requested a few years after the FRA.
There are two methods to receive an additional $1,830 from the Social Security Administration if you want to maximize your retirement payments. One includes making the most of the years when you earn the most money, while the other is postponing the receipt of benefits.
If You Choose to Delay Your Social Security Benefits
When a person reaches full retirement age (FRA), the SSA begins to pay them social security payments. While the FRA used to be 65, the FRA at this time has been raised to 66 or 67.
Benefits are reduced for those who obtain benefits prior to their FRA. Since, hypothetically, they will live to claim these benefits for a longer length of time, the SSA estimates they will get greater value.
On the other hand, waiting longer to claim can significantly alter the situation. For instance, waiting until age 70 may improve the monthly benefits by as much as 32% if one's FRA is 66.
Wage Increases NOW Can Mean MORE Benefits Later
The 35 years with your greatest earnings are used by the SSA to calculate your benefits. Benefits are often greater for recipients who work more and pay more into the SSA. Smaller income earners and contributors will also receive smaller matching benefits.
The top earners for the SSA in 2022 made an average salary of at least $147,000 throughout those 35 years. Beneficiaries should keep an eye out for adjustments as the numbers fluctuate annually to stay current with the SSA.
Therefore, recipients who desire up to the additional $1,830 should work to raise their yearly income. Younger professionals should think about this sooner rather than later in their careers as it demands forward preparation.
Max Out Your SSA Benefits with a Higher Income
As previously indicated, in 2022, the SSA gave the greatest benefits to people who had made at least $147,000 over 35 years of employment. These well-off individuals received $4,194 each month. Furthermore, the majority of these claimants filed for benefits at the age of 70.
Certainly, a way to increase income is to seek a promotion or a pay raise, but that isn't your only option.
Jobs and Business Ideas to Increase Your Social Security Benefits
Internet Companies and Online Businesses: There are a wide variety of online businesses available. Running an online business, website or an affiliate marketing campaign are excellent options. SEO services, content development, social media content creation and drop shipping are all possibilities.
Teaching or tutoring: Subject-matter experts may choose to mentor emerging professionals or hobbyists. In their leisure time, the coaches can provide in-person lessons after work or online lessons. Online courses can also be created and sold on your own or through existing marketplaces.
Personal training: Love to get in shape? Because there is such a great need for personal training, this is a lucrative career path. It enables flexibility in scheduling, which is perfect for running as a side gig, too.
Freelancing: Individuals with aptitude for graphic design, writing, editing or web marketing might work as freelancers. Website and app development are two more excellent freelance career options.
Pet-sitting or dog-walking: Dog lovers who want to make additional money can start a dog-walking or pet-sitting company. A pet-sitting service could have you listed as available on the weekends and in the evenings after work. As an alternative, you might hire staff to outsource the walks or feedings while you're at your main job.
Rental Services: People who have spare rooms in their homes can rent them to young professionals and students. Additionally, almost anybody with the space may launch an Airbnb to host guests searching for short-term accommodations.
Consulting: Experts with extensive knowledge in a particular sector may provide consulting services to companies or other organizations. If you have a talent or particular expertise, you can provide consulting in person or even online.
Maximize Your Investments
What ARE investments anyway? Well, these are actions you may do to genuinely invest in earning more money. Investing in stocks is a viable choice that offers passive income as well as the chance to deduct any tax losses, but you may also want to take into account alternative investing strategies for maximizing your annual income.
Invest in a Small Business: Entrepreneurs who want to increase their income can establish a business. They can either hire someone to operate their business or firm for them or do it themselves. Alternatively, investing in someone else's small business may help them get off the ground and create an extra income for you. Of course, their business must survive and thrive for you to see a good return on your investment.
Annuities: Another investing option for people looking to boost their income is an annuity. An individual makes an investment in an insurance company. Periodic payments are made back to the investor in exchange.
Investing in Real Estate: Income from rental properties is consistent and usually requires minimal effort. It makes sense that the investment would rank among the finest. For instance, owning a rental property might generate years of monthly income, but there are pitfalls as well. Proper property maintenance, tenant property damage, and other potential losses or expenses may eat in to some of the profits
In fact, it is the nature of investing that it can result in profits or losses. As a result, before diving in, one should consult a professional for advice. By doing this, you greatly raise your odds of success and lower their risk of failure.
Can you do anything else to increase your earning potential in the years before retirement? The moment has come to begin your planning.
Copyright 2023, DailyVibe.com