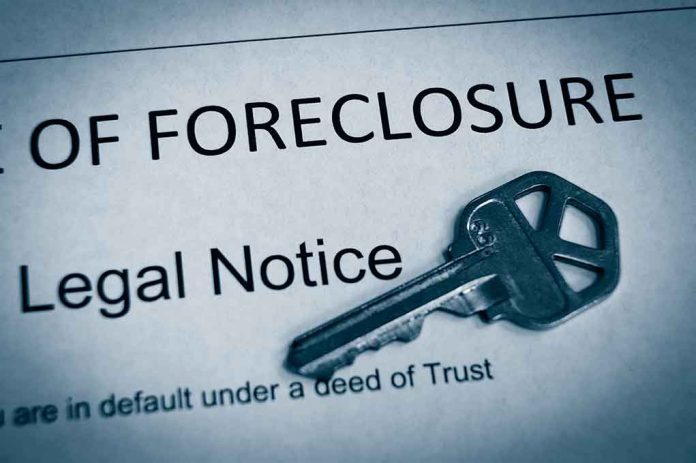 Buying a Foreclosed Home: A How-To Guide
(DailyVibe.com) – If you're looking to save money and locate an available property in the housing market, you've probably considered buying a foreclosed home. Foreclosed homes can help you save money. However, going in on a foreclosed home comes with a lot of risk, too.
With a foreclosed home, the bank will consider taking a loss just to get rid of the house quickly. They're banks, not real estate agents, after all, and that means you can often find a foreclosed home well below market value. These homes are sold "as is," which means there might be hidden problems and repairs for you that can actually end up costing you more than a new house would. Have you heard "buyer beware" when it comes to real estate? That certainly applies here.
Foreclosed Home Definition
Foreclosure is what occurs after a serious delinquency on a mortgage payment. The mortgage is a loan, so if the homeowner doesn't pay according to loan terms, the bank can foreclose. This usually happens after three to six months. However, the bank would prefer not to be saddled with the property and will sometimes try to make arrangements with the people paying the loan as an alternative. By the time they get to foreclosure, the residents have been putting all of their money towards saving the home… not towards home repairs.
The foreclosure process varies based upon state. Sometimes, banks will have to work with a judge to handle the process, but that's not a requirement everywhere. When a foreclosure happens, it could reflect one of the following scenarios:
The homeowner gave the bank possession of the home
The homeowner made an agreement with the bank to put the house on the market and sell it with the proceeds going towards the payment of the mortgage principal
The bank acquired the home through a foreclosure auction
A homeowner failed to pay taxes, and the taxing district or state has acquired the home and hopes to sell it
Problems Associated With Foreclosed Homes
If you're purchasing a foreclosed home, you may need to deal with intentional damage or with neglect. If a homeowner couldn't afford to keep the home, it's likely they couldn't keep up with regular maintenance and repairs, either.
Examples of maintenance neglect include hidden leaks, specifically from pipes or rain. These are expensive repairs as they can result in mold or substructure damage.
If the home has been unoccupied for many months, it's safe to assume that it wasn't prepped for seasonal changes. An improperly winterized home could incur more expenses for the new homeowner.
Unless taxes are part of the deal when purchasing a foreclosed home, they usually become the immediate responsibility of the new buyer, creating another potential expense.
Lastly, losing a foreclosed home takes an emotional toll on the people who experience it. They may react by damaging the property as they leave: punching holes in walls, pouring chemicals in drains, and more. These are also extremely expensive repairs — and in most foreclosed home auctions, you're not even able to view the inside of the home before making a bid.
How To Avoid Hidden Costs With Foreclosed Homes
If you're able to get a home inspection completed prior to making a bid on a foreclosed home, you could be in the clear. These types of inspections usually cost around $400, and an inspector will check plumbing, heating, air conditioning, and electrical wiring for damage. An inspector will also look at the foundation of the home and the roof. In this type of arrangement, the bank won't make any needed repairs, but as the buyer, you can know what additional expenses would come with the house.
As far as taxes, you can perform a public tax record search to look for any back tax issues. Enlist the help of a title search company to do this properly.
If you're not able to have an inspection done, you should at least walk around the property and look through the windows. You can also get a feel for what the home might look like by scoping out other houses in the neighborhood, and a quick search can show you what homes in good condition will sell for in your neighborhood, which can help you determine whether the foreclosed property is a good investment.
Copyright 2022, DailyVibe.com