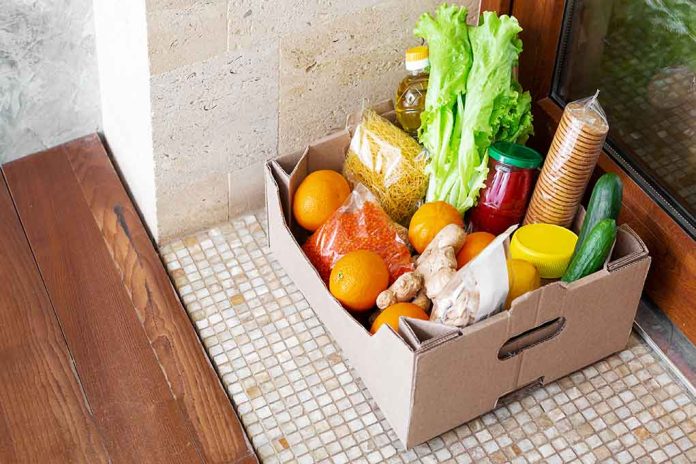 (DailyVibe.com) – Living on a fixed income is always challenging, but the past few years have added more difficulties. Seniors have had to endure the COVID-19 pandemic, large-scale economic strain, and worrying talk about the ending or limitation of Social Security benefits.
Fortunately, there has also been increasing evidence of the benefits of improved nutrition for people of all ages. This has positively affected food assistance programs for seniors while the objective of helping low-income families and individuals has remained the same. Are you or a senior you love interested in improving access to nutritional food for seniors?
Disabled and low-income seniors benefit most from food assistance programs, getting balanced food to help them maintain their health. This ensures seniors get to eat every meal, which can positively affect them especially if they are taking medication that has to be taken with food.
Unfortunately, only 2 out of 5 seniors eligible for the Supplemental Nutrition Assistance Program (SNAP) have applied, which means many qualified seniors are not getting the help they need.
Seniors have an increased opportunity to live independently as a result of food assistance programs, and studies indicate increased self-sufficiency when food assistance is in the mix.
6 Things for Seniors to Know About Food Assistance Programs
If you are interested in applying for one of these programs or already benefit, you should know these facts about food assistance programs for senior citizens.
The average SNAP benefit for Seniors is $105 per month: For some reason, many people believe that senior citizens get less than $20 per month on SNAP benefits, and that's just not true.
SNAP quickly responds to recessions: Recessions can dramatically impact seniors, but SNAP provides temporary increases to counter recession-related problems and to help boost the economy.
Many older adults who can get medical deductions fail to use them: There's a common medical expense deduction, but only 16 percent of older adults leverage it. This means that more seniors could qualify for SNAP than apply for the benefits.
Green card holders who are also senior citizens may be eligible for food assistance programs: Some green card holders believe that they don't have access to food assistance programs because they aren't citizens, and that simply isn't true. Permanent residents can also get SNAP benefits if they've lived in the United States for five years or more, have been working throughout forty qualifying quarters or are currently employed, have a proof of a military connection, are blind or disabled, and have lived legally in the US as of the 22nd of August, 1996. You only need to meet one of these requirements to be a green card holder eligible for SNAP benefits.
Isolation impacts many SNAP beneficiaries who are also seniors: Did you know that about 80 percent of senior citizens who get SNAP benefits live by themselves? Isolation can impact health in many ways, and that includes having a nutritional diet.
Seniors can save on healthcare expenses when they access SNAP benefits: Skipping medications and meals can really negatively impact older adults, especially if they also have significant debt. This has a negative impact on the health of these seniors, who are especially sensitive to poverty. When seniors qualify for and accept SNAP benefits, their medical costs go down, including the costs of Medicaid and Medicare.
Fortunately, SNAP and other food assistance programs are there to help struggling senior citizens during difficult times. Some may need assistance applying for and using their benefits, but the effort is worth it: keeping seniors fed helps reduce their costs and helps them lead longer, more fulfilling lives.
Copyright 2023, DailyVibe.com