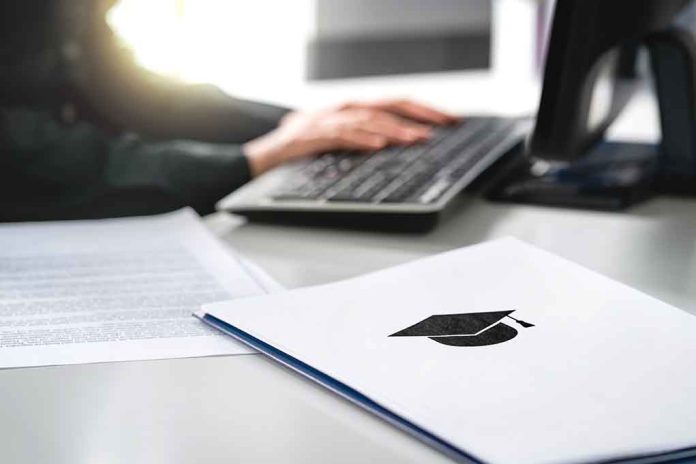 Don't Let Money Keep You From School — College Grants Are Available!
(DailyVibe.com) – Getting a college education is more than a goal: it's a requirement for many high-earning professions. Unfortunately, the costs of universities and colleges continue to rise. If you have limited means, how are you supposed to access the education you need to advance in society? It involves understanding how to find, apply for, and acquire financial aid.
You can potentially qualify for grants, which is money that doesn't have to be paid back. If you check out Grants.gov, you'll find a multitude of opportunities there. Want some tips on making it happen? Here's how to search, starting at Grants.gov and moving outward.
Explore Grants.gov for Grant Opportunities
Grants.gov should be your first destination if you or your child are considering college and need help with funding. This website is a central hub for grant research, and you can search based upon the student's abilities, goals, financial situation, interests, and more. The entire college application process can feel like a burden, especially when you consider finances, but Grants.gov is here to make the grant-finding aspect of college application much easier for you.
You can find many opportunities at Grants.gov, and it's not just for incoming college freshmen. Students should actively seek Grants.gov throughout their college careers, especially as they narrow their academic focus and figure out what they really want to do with their lives. Of all the grants, those that can cover college expenses are among the most popular.
How to Navigate Grants.gov: Find the Right Opportunity for You or Your Student
Working your way through Grants.gov is pretty easy. Head to the main page and click on the area that says "search grants." After you get to that page, locate the search box in the upper right-hand corner after you type "education." Check the lists and locate grants that may apply to you.
Even if you aren't eligible for some of these grants, they might give you ideas about what to search for on Google or elsewhere, such as "grants for students in undergraduate biotechnology."
Main Government Grant Funding Sources for Qualified Students
Whether you find good grant opportunities on Grants.gov or not, it's not your only stop for grant searches. There are more conventional choices for grant search, and you can find those at Studentaid.gov. You'll find opportunities such as:
Pell Grants: One of the most available options in the United States, Pell grants are distributed based upon how much money the student's family can afford to contribute to their education.
Federal Supplemental Education Opportunity Grants (FSEOG): These get distributed via individual schools and go to the students with the most need for them.
Teacher Education Assistance for College and Higher Education (TEACH) Grants: If you're already enrolled in a program that provides TEACH grant eligibility, your high academic achievement could help you obtain this grant.
In addition to these resources, there are an extensive amount of grants offered by companies, such as research-based for-profit companies and nonprofits. If you're heading into an arts career, having close ties with arts organizations can really be of benefit. Individual organizations like Women in Technology can also point you in the right direction or provide you with a mentor to help, even if they cannot give you a grant themselves.
If this is the first time you're going through this process, don't be shy: affinity organizations are enthusiastic about helping first-generation college students achieve their goals with as little student debt as possible. Consider your gender, race, and physical capabilities when searching for an organization that would have an interest in helping you.
Copyright 2022, DailyVibe.com