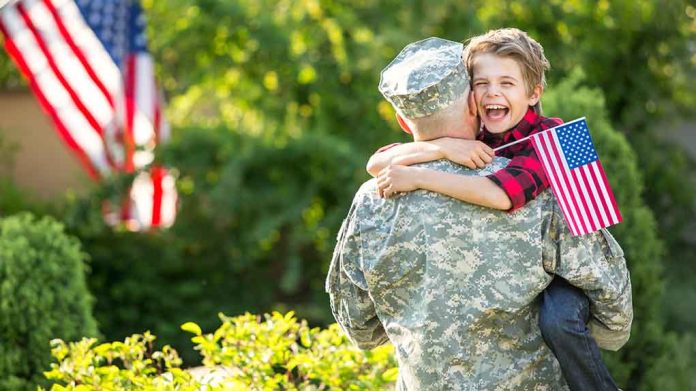 (DailyVibe.com) – Serving in the military teaches people valuable lessons in self-reliance, accountability, tenacity, and concern for their comrades. They sacrifice time spent with their families while risking their lives to serve our nation, and even when they are spared physical injury, they can return home with psychological wounds. America acknowledges its duty to commemorate veterans by offering grant programs and aid to meet their needs, which can include anything from housing and financial support to training and educational opportunities.
Unmet Needs: Financial Assistance for Veterans
Possibly one of the most urgent problems veterans have is financial difficulties. The Veterans of Foreign Wars (VFW) is a private group that is perhaps better knowledgeable than others about the requirements of veterans. Through their Unmet Needs Program, they strive to assist veterans by providing them with individual grants up to $1500 to address urgent needs.
Veteran applicants must be suffering an unexpected financial difficulty and be on a fixed income that includes continuous VA benefits for a service-related disability or sickness if they were released prior to September 11, 2001.
Veterans must be experiencing financial hardship as a direct result of diseases or disabilities related to their military service and must have been honorably discharged on or after September 11, 2001 as well.
Active duty applicants must be experiencing financial difficulty as a consequence of a recent deployment, a military pay mistake, or being medically discharged.
Legal, marital, or civil problems, including divorce or separation, are not permitted to be the cause of the financial difficulty, according to the grant's terms. Financial mismanagement and insolvency are not acceptable justifications for needing aid due to financial hardship.
All current bills must be submitted in copy form by applicants. Rent, mortgage payments, home maintenance, homeowners insurance, automobile payments and insurance, utilities including electricity, gas, water, child care costs, medical bills, and medications are all examples of expenditures that may be considered eligible.
Veteran Grant Opportunities
Veterans can get assistance from a number of federal, state, and private award programs to help them reintegrate into society. The best programs could take some time to uncover because every veteran's requirements are different. Applying does not ensure that you will be accepted because there is fierce competition for a small pool of funds, which may be used for housing, schooling, financial aid, and other things.
Programs that might offer financial assistance include the Army Emergency Relief Fund, the Navy-Marine Corps Relief Fund, the Air Force Aid Society, the Wounded Warrior Project, Semper Fi Fund, Disabled American Veterans, and the American Legion. Interested or needy veterans may also inquire for financial aid from their state and municipal governments.
Housing Grants for Vets
Nearly 20,000 veterans were homeless in 2021, making up over 8% of all homeless people in the US. Unfortunately, there aren't enough government supported programs available to assist veterans in finding and paying for housing. The Special Home Adaptation Grant (SHA) and the Specially Adapted Housing Grant are two programs made available to veterans with service-connected disabilities by the US Department of Veterans Affairs (VA) (SAH).
Working with their state or local governments may be more successful for veterans. In recent years, many local programs have concentrated on initiatives that particularly provide housing assistance to veterans. In addition, private aid foundations, such as those described above in the financial support section, may be able to offer emergency-based relief or assist veterans with housing costs.
Educational Grants For Veterans
Grant opportunities for veterans likely shine brightest in the educational sector since local, state, and federal governments, as well as nonprofits and foundations, all provide them. Applying for some government awards, such as the Pell Grant, is done through the Free Application for Federal Student Aid (FAFSA), which automatically enrolls eligible veterans (and civilian students). However, because Pell grants are given out according to financial need, a veteran's taxable income can prevent them from receiving one. Still, there are certain exceptions. For instance, those who live in combat zones may be excluded from paying taxes.
There are several state programs available to help veterans pay for their education. Veterans' education is funded through organizations like the Illinois Veterans Grant and the Texas Veterans Commission, for instance. The Hazelwood Act in Texas grants up to 150 hours of tuition waivers for veterans and their families at Texas higher education institutions through the TVC. Veterans in Illinois who have previously submitted their FAFSAs are eligible to apply for the IVG, which covers all tuition at recognized schools and institutions.
The Folds of Honor Foundation, Navy League, and Green Beret Foundation Heroes' Legacy are a few examples of foundations that support veteran education by offering scholarships. The Military Officers Association of America also provides loans, grants, and scholarships.
Veterans offer their time and their lives to protect our liberties. They forgo the convenience of home, family, and occasionally even much more. We, as a country, have a duty in turn to assist these heroes in returning by offering initiatives through the municipal, state, federal, and private sectors. Veterans who find funds and support can prosper after their return, and these programs can help. Remember that unlike loans, grants and scholarships don't have to be repaid, so they may be a Vet's best hope for help.
Copyright 2023, DailyVibe.com