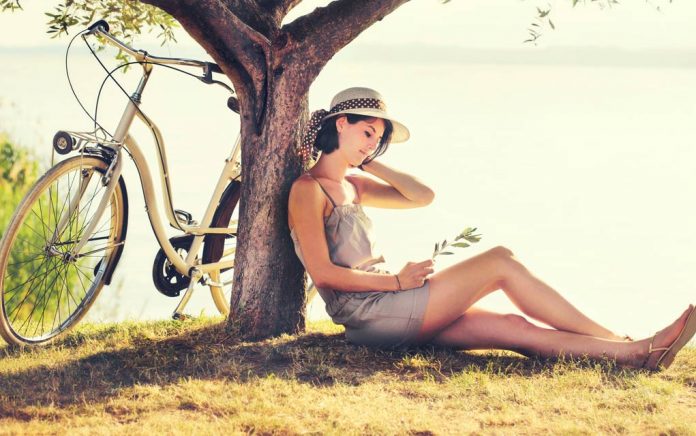 First, make sure you're scheduling some daily rest time. You do not need to run non-stop from the time your feet hit the floor in the morning until you crawl back into bed at night. Small breaks during the work day may help you with productivity, but you need a true rest period for self-care each day. This may be a little extra quiet time in the morning, a bath before bed, or even a half hour to read or enjoy a sitcom before or after dinner. Find some time time to kick back and just be without worrying about work or other obligations.
Second, think about some extra rest time on the weekends. Don't pack your weekend with a ton of activities, sports, or even chores. This is your chance to schedule a few hours here or there for even more self-care. Relax with a cup of tea or a novel, go on a quiet picnic, or spend a little time in your garden. Try to leave your phone turned off during this much-needed downtime, too. We promise your friends and family will survive without you for an hour.
Finally, don't ignore your vacation time. Whether you stay home or go on a trip, make sure your weekend or week away isn't so packed with activities you end up feeling like you need a "vacation from your vacation."
Not sure where to start? Start with a micro-break and then expand upon it. A five-minute period of silence when you first get out of work – no phone calls, emails, or even radio – can do a lot to calm your mind and help you recharge. Recognize your body's need to rest and don't forget – you deserve it, too.