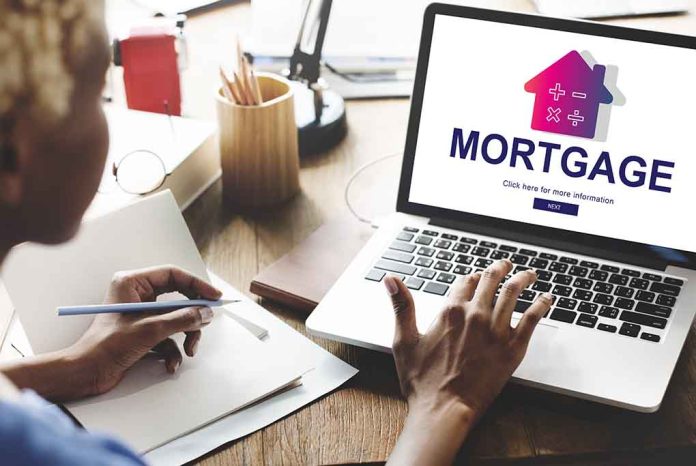 (DailyVibe.com) – What's the worst? Paying more for rent than you would for a mortgage because you can't qualify for a mortgage, even though you can clearly pay one. There's no other way to look at it: renting is expensive, rent increases are expensive and common, and renters fail to build equity in their home like homeowners get the opportunity to do.
The mortgage regulations and rules concerning FICO scores make it tough to qualify for a mortgage if you have credit that is not stellar… despite the fact that you have proof that you are able to handle financial payments like rent. If you've been paying rent that costs more than your mortgage payment would, you can obviously handle the payments, but you may still be denied when it comes to the mortgage.
Potential buyers have felt vexed by this problem for years, making it challenging for families and individuals to get into homes of their own. There's a shortage of opportunities to own homes for people who could afford to take mortgages on but don't, all because their credit score haunts them.
There's good news if you're in this situation, though: changes are coming. Soon, your rent will factor into your credit score just like your phone bill and utilities do. If you have a short credit history, high credit card debt, and more, you understand how a negative mark can harm your credit score, but having rent reported could make a huge, positive difference for most people.
The FICO Score: What Is It?
FICO originates from the Fair Isaac Corporation. This company is the one responsible for creating a score calculation method based on available information gathered from credit reporting agencies. While there are other credit score models, FICO is the established standard, and many landlords and lenders make major decisions based upon FICO scores. Whether you need a loan or a new credit card, a qualifying FICO score is your key to getting one.
There are three credit bureaus that report your FICO score. They are called Experian, Equifax, and TransUnion.
If you use a source like Credit Karma to look at your score, it's reliable. However, there may be a delay or a discrepancy with what your lender sees, because they may only rely on the scores from one of the reporting credit bureaus.
Mortgage Lending Changes: What's Coming?
Soon, your FICO score will be required to include something called a VantageScore, meaning it will be considered with lending decisions. Specifically, this requirement is for banks who are mortgage lenders. VantageScore includes additional reporting information, such as info about your rent payments, utility, and phone bill.
Envision your rent payments being factored into your credit score. VantageScore is the vital first step towards that becoming real, and it will affect about 10.7 million American households!
Credit Reporting Changes: Who Will Benefit the Most?
Black American households have the most to gain from these new requirements. However, it will help any individual or family who pays rent and utilities regularly and on time. VantageScore is much fairer to people who pay rent and rent-related bills regularly, since it includes these factors.
The announcement about VantageScore inclusion was made in the fall of 2022 by the Federal Housing Financing Agency (FHFA), but enforcement and change is considered a "multi-year effort." While these plans won't immediately affect you, they might if you're looking to take on a mortgage in the next few years.
By removing this major financial disadvantage, you could end up with a much better rate on your home loan versus the way FICO scores are calculated now.
There are currently some reputable companies that allow you to have rent reported to the three main credit bureaus, so if you don't have the luxury of waiting for these changes to take effect, consider that avenue. At any rate, change is coming — and it will help many Americans attempting to qualify for a mortgage.
Copyright 2023, DailyVibe.com