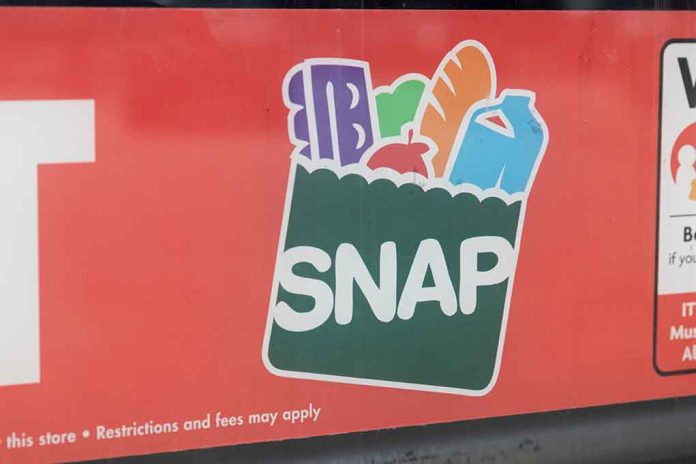 (DailyVibe.com) – The Supplemental Nutrition Assistance Program (SNAP), more commonly known as "food stamps," helps qualifying families access healthy, nutritious food. In short, it aids you with your grocery bills, which increase by the day thanks to inflation. This program is specifically aimed at helping families who are on the road to self-sufficiency, and it encourages you to purchase food that fulfills nutritional needs rather than cheaper options devoid of nutrients.
8 Common Questions About SNAP Benefits
Here are 8 common questions many families have about SNAP before they apply.
Does my family qualify for SNAP? SNAP is federally funded, but each state handles the process individually. Therefore, requirements and qualifications vary state by state. You'll be asked about your family's income and some of the household bills to help determine whether you are eligible to receive SNAP benefits. If you're over 60, having more assets may not disqualify you.
How much will I get from SNAP if I qualify? Per the USDA, the average SNAP benefit is $239 monthly. This can only go directly to your groceries. A family or individual receives an amount based upon several factors, such as how many people are in the family, income, child care costs, location, how much money is in the bank, and the bills you have to pay, like rent, mortgage, utilities, and more.
How fast will my SNAP benefits arrive? There's no delay in applying — you can do that in most states at any time of the day by applying online. After that, you'll have a scheduled phone interview. Following that call, it takes about a month for the process to be finalized. If you are in an emergency situation, you may be approved to receive retroactive benefits. Make sure you tell the case worker who calls if this is relevant to your situation.
How do you use SNAP? You get a SNAP card, which works just like a debit card. You pick a pin number and each month, the government will load your card with benefit money. It's that easy! These are commonly referred to as "EBT cards."
What can you buy with SNAP benefits? You'll be limited to a degree about what food you can buy. You can't buy alcohol, cooking wine, pet food, paper items, deli meats, or hot foods. However, most food items are covered, especially the staples like bread and milk.
How long will you get SNAP benefits? Once you and your family qualify, you'll get the same amount for six months, each month. After that, you'll have a review. If you keep qualifying, your benefits will continue. The monthly amount might change if your income and other circumstances does as well.
Do you get taxed when you purchase with SNAP benefits? Taxes still apply, and food taxes vary greatly state by state. If your state doesn't charge tax on food, you'll have a little more buying power.
Can a college student get SNAP benefits? You may qualify as a college student, but to do so, you must be enrolled as a part-time student or more. You must also qualify via other financial criteria. If you're a college student and you don't have kids, you may need to work 20 hours per week or more or have a work-study job to qualify for SNAP.
To apply for SNAP, head to Benefits.gov and select your individual state to get started. Because the process takes a month or more, it's crucial to get started with your SNAP benefits application as soon as possible so you can get help with those necessary grocery items. Don't delay — apply today!
Copyright 2023, DailyVibe.com