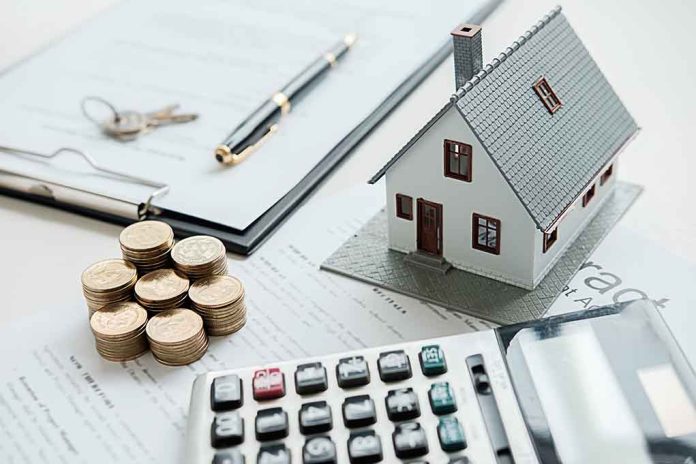 (DailyVibe.com) -Too many people today are in a real financial crisis, or a single emergency away from one. One of the first questions that come up when this happens is, "How am I going to pay my rent?"
While some people can fall back on savings during an emergency, many aren't so fortunate to have enough in the bank to have a cushion. When you have to choose between putting food on the table, keeping the lights on, and paying for the place you live, something's got to give. Letting the rent go and getting an eviction will make it even harder to get a new place to live.
The good news is that there are multiple ways to get help with your rental payments — so that you don't have to make those difficult choices between food, rent, heat, or lights.
Talk To Your Landlord
You'd be surprised how many landlords don't want to put their renters out. It actually costs them more to evict you and to get the property ready for a new tenant than it does to have you miss a rent payment or be a little short. If you've paid consistently in the past, let them know you're having trouble before your rent is due. They may be far more open to making a deal if you come to them right away, rather than after the payment is late.
Of course, not all landlords are going to be willing or able to cut a deal and let you skip payments or pay the missing payments off over time. Still, try to have an open conversation with them, because it is your first line of defense to keep from being evicted.
Emergency Rental Assistance (ERA) Programs
The Emergency Rental Assistance program, also called ERA, was a program put into effect due to the rental economy crisis of 2020. The ERA is a federal program run by the states, but not all states are still offering this program. Some are still offering it, but have waiting lists. Other states and native reservations are still open for applications. The ERA program website can help you find out if your state still participates, and how to reach them for help.
Section 8 Housing
If you truly are low income and expect that you won't be able to pay your rent any time soon, you may be able to try Section 8. This is reserved for people who are very low income, the disabled, and senior citizens. Some individuals may qualify for Section 8 if they are substantially below the median income for the area in which they live.
This is a voucher system where the landlord gets paid by the government for your rent. You may be able to stay where you are if your landlord agrees and if HUD approves the home or apartment under their guidelines. If you get Section 8 and it doesn't work out with your landlord, you may be able to get out of your lease without penalties or an eviction and move into a Section 8 approved property.
Please keep in mind, though, that there is often a waiting list for Section 8 housing. If you are currently in an emergency housing situation, this isn't going to be an instant answer for your housing problem. The good news, though, is that if you apply and use other means of assistance in the meanwhile, this may be a long term solution for you.
Local and State Charities
Check with local charities. Local social media groups or apps usually have a wealth of people who have used, or know someone who has used, a local charity for help. Many people are surprised how many places in their own communities will offer help to people who are struggling. Of course, many local organizations and nonprofits are also under financial stress, so it will likely not be a long term solution. A local charity may be able to get you through the month until you can formulate a better plan, though.
Community Action Partnerships or Organizations (CAP)
While a community action organization may not hand you rent money directly, if you have one available to you, they know where to send you for help. These organizations are all around the country, fighting poverty and pointing people to the resources and charity support they need. They can help you get assistance. Many will even help you fill out applications correctly, which can help your chances of getting approved. They are the experts in your state, city or town for helping you get the help you need.
Rehousing Assistance
Perhaps you've already missed a few rent payments, you've done what you could, but now you're facing homelessness and it is an emergency. HUD has a Homelessness Prevention and Rapid Re-Housing Program to help. If you are homeless or are at risk, this is the place to look for help if you are in a city or urban county. They not only can get you back on your feet, but can help with rent payments for a while, credit counseling, security deposits, and even utilities while you're getting back on your feet.
There are a lot of options out there. Times are tough, but you are even tougher. Between charities, rental assistance, rehousing assistance, and more, people who are having trouble paying rent do have options. Avoid being evicted and keep a roof over your head while not having to worry about your other expenses. Then, you'll be able to get yourself back on your feet with a fresh start.
Copyright 2023, DailyVibe.com