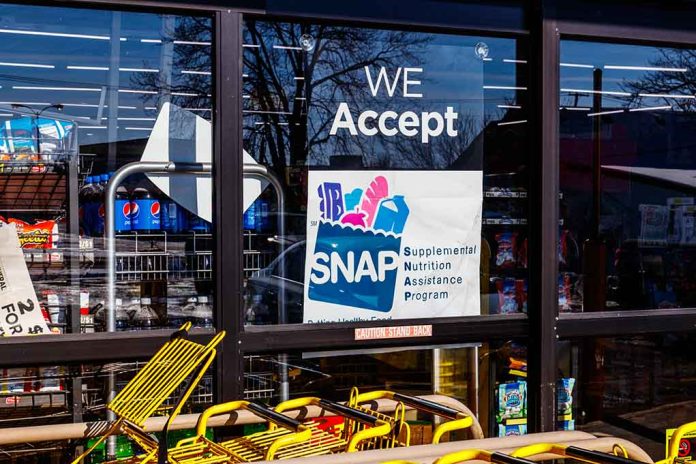 The Nuts & Bolts of SNAP Benefits — And How To Apply
(DailyVibe) – When it comes to the cost of food, many Americans struggle to keep up. This is especially true for families with many mouths to feed. The Government understands that many people may find it challenging to keep up in today's post-pandemic climate. That's why they have programs available to help them. The Supplemental Nutrition Assistance Program (SNAP) is a popular assistance opportunity for Americans.
What is SNAP?
SNAP, or Supplemental Nutrition Assistance Program, is a government program that provides food benefits to low-income families or those with a monthly income below 130% of the poverty line. The federal government provides the money for SNAP, and the states distribute it to those in need. Eligible claimants receive SNAP benefits on an Electronic Benefits Transfer (EBT) card. Benefits are automatically loaded into the recipient's account each month, and the recipient can then use the card to make purchases at authorized SNAP merchants.
How much does SNAP pay per household?
On average, SNAP households received an average of $240 per month in fiscal 2019 and 2020 before the pandemic. In fiscal 2022, SNAP benefits for all families are expected to be:
• one person – $250 per month
• two people – $459 per month
• three people – $658 per month
• four people – $835 per month
• five people – $992 per month
SNAP Eligibility
SNAP is available nationwide. A significant advantage of SNAP over many other federal programs is that it is available to all low-income families and is not limited to specific groups. Because the state determines the program's rules and benefits, anyone who meets the minimum qualifications can receive SNAP benefits.
However, specific eligibility requirements vary by state. Therefore, you must contact the state agency if you wish to apply. When you submit your application, you will usually find out whether you are eligible or not within 30 days. The three main eligibility criteria for SNAP are:
• Monthly income equal to or less than 130% of the poverty line
• Must have $2,500 or fewer assets for families with a disabled or elderly member. Families with such members must have assets of $3,750 or less.
• After deductions, monthly income must fall below $1,732 per month for the average family of three.
What are SNAP Eligible Groceries
Beneficiaries can buy any food sold in a grocery store if it is not ready to eat. Monthly funds on your EBT cards can only be used to purchase eligible groceries. This includes food products such as:
Bread
Cereal
Dairy products
Fish, meat, and poultry
Fruits and vegetables
Non-alcoholic beverages
Canned foods
Seeds and plants that produce food for the household to eat
Snack foods
Water
Other foods similar to the ones mentioned above
SNAP benefits cannot be used to buy pet food, tobacco, toiletries, or alcohol. In addition, benefits cannot be used to purchase personal care, paper, or cleaning products.
Bottom Line
When it comes to managing the cost of food, many people believe that there is no help available. Fortunately, this is not the case! Instead, programs like the Supplemental Nutrition Assistance Program (SNAP) can help. Although SNAP is a national program, the cost of living and groceries varies by state. That's why states determine an applicant's eligibility. This program will provide monthly cash on an Electronic Benefits Transfer (EBT) card.
The money can be used for eligible food. However, not all food products are eligible, so it's important to know what you can and can't buy. The amount of money you receive each month depends on factors such as your income level and the size of your family. SNAP has enabled low-income people to access safe and healthy food and nutrition. If you need help getting SNAP benefits, visit your local office for more information and start the application process right away.
Copyright 2022, DailyVibe.com