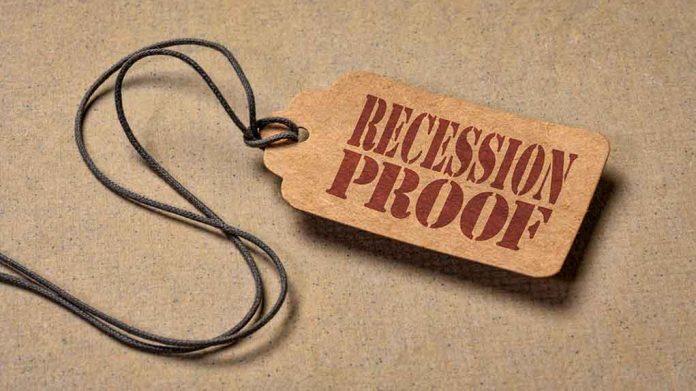 (DailyVibe.com) – As America prepares for yet another recession, we see tech jobs being lost, interest rates going up, and the rise of rent and everyday goods increasing rapidly. This sets just about everyone on edge, and when you have a family to take care of, an oncoming recession is especially scary. With low job security, an unstable stock market, and worries about the housing market, what are families supposed to do, especially if they are still recovering from the pandemic and living paycheck to paycheck?
Most articles will tell you obvious things, like "cut back on lattes." However, a latte expense per week does not a mortgage payment make. But, couponing and dialing back on more significant expenses can help, whether you're already feeling the recession before it happens or are trying to ready your family for the oncoming storm.
Reassess Your Budget and Get Creative
At the first hint of any financial trouble, it's always advisable to look at where your money is going. This means more mindfulness when it comes to your spending — getting more creative with your budget. Instead of going out to eat, consider preparing a special meal at home using ingredients you have. You can even make it a challenge for your family to come up with the most delicious and creative meal they can with what you have in the cupboard already. It's cheaper and a fantastic way to discover new recipes.
To save money on entertainment costs, you don't necessarily have to cut activities — just be more conscientious of free and low-cost family friendly activities available. This will help you stretch your dollars and stay afloat during tough times.
Consider the Supplemental Nutrition Assistance Program (SNAP)
Are you having a hard time keeping enough food on the table? If so, consider SNAP, more commonly known as food stamps. During tough times, many families apply for food stamps for the first time, and SNAP provides vital assistance to them.
To qualify for SNAP, your household has to meet specific asset and income guidelines, but even if you're above that threshold, high medical expenses and dependents can mean you still qualify. If you've got a sudden job loss in your family, SNAP should be a first stop.
Lower or Delay a Rent or Mortgage Payment and Other Loans
Throughout the course of your car loan, you may be able to delay or defer a payment once or twice — it's all in the paperwork you signed when you agreed to the loan. The same is often true for mortgages. During tough times, landlords may also be more reasonable. Payment relief may be available, and formal programs might have specific income requirements as well. However, for those experiencing sudden job loss or financial hardship, it's more common to find this sort of help.
Many customers would rather work with their customers than see them default or end their mortgage in a foreclosure. Enter each conversation prepared to negotiate.
Become a One-Car Family
If your family has two cars, consider sharing just one — especially if that one is more fuel efficient or a hybrid vehicle. Invest in public transportation, split time between one vehicle, and see if the adults' work schedules will accommodate work at home situations to make it more realistic to become a single-car family. By using public transit, you can not only save money, but also help the environment — and if you pay extra for parking at your residence, that's one less spot you have to pay for.
Seeing a recession on the horizon is never a good feeling, but with these tips and a little preparation, your family can be prepared to weather it into a more prosperous time.
Copyright 2023, DailyVibe.com