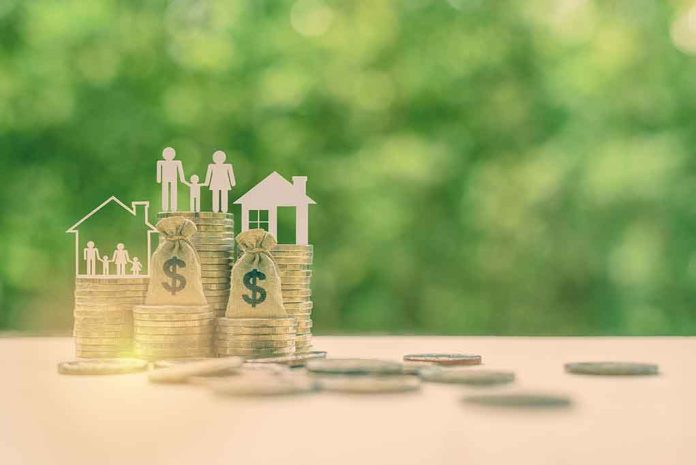 (DailyVibe.com) – If HUD Dollar Homes sounds too good to be true — it might not be. This is a program that largely provides housing to communities rather than individuals, but it's possible for individuals and families to find HUD Dollar Homes as well. If you're on the hunt for an affordable home in the United States, it's important to know about the HUD Dollar Home Program.
What Is the HUD Dollar Home Program?
The Housing and Urban Development (HUD) department comes to administer many homes acquired via foreclosure from the Federal Housing Administration (FHA). The FHA is part of HUD. The FHA helps families get into homes — particularly those with low incomes. You've probably heard of FHA loans, which provide a low interest rate to first-time homebuyers. Their goal is to get people into the market without forcing them to provide an extensive down payment, as that's one of the most challenging aspects of getting into the home.
Unfortunately, life happens. A pandemic happened. Job loss happens. Lots of circumstances and situations occur that can cause a family to become unable to make their mortgage payments, including death of a family member. When this happens, the FDA forecloses on the home and uses the home as an asset in an attempt to recover the lost money. HUD sells these foreclosed homes, usually at prices well below market. This is in an effort to reduce the loss on the home, which means a loss for the government.
HUD Dollar Program homes fall into a special category of foreclosed homes:
The market value of the home must be $25,000 or below.
After being on the market for six months or longer, HUD can't sell it.
After this happens, HUD attempts to sell the homes to the community for just $1. The home's community can choose to fix the house and list it as affordable housing, or to continue to try and sell it as it is. Communities can partner with organizations like Habitat for Humanity if they are interested in selling the home after it's been repaired. If you're interested in getting a home like this, you'd have to go through the community or the organization they contract with to get a home.
Other HUD Options for Affordable Housing
Since good and habitable Dollar Home Program homes are hard to come by, if you're a low or moderate income homebuyer, there are some other programs you should check out.
Public Housing: Local public housing authorities exist to help low income renters get into homes. Residents pay 30 percent of their income to rent, and qualifications are based on location. Similarly, subsidized housing means the federal government pays a certain amount towards your rent each month.
Housing Choice Voucher Program: If you've heard of Section 8, that's the Housing Choice Voucher Program. This program guarantees that the federal government will pay part of the rent, but the individual or family in the program must find their own housing and a landlord who will accept Section 8 housing requirements, including regular inspections. The benefit for the landlord is that the federal government guarantees payment on their portion of the rent.
Good Neighbor Next Door: We all know that hometown heroes such as teachers, EMTs, firefighters, and law enforcement officers aren't compensated as much as they should be considering the value they provide to their communities. Through this program, qualifying applicants get to purchase homes for 50 percent of the asking price. The buyer has to live in the home for at least three years to qualify.
HUD also offers specific housing programs to people with disabilities, Native Americans, and senior citizens, so inquire via your local public housing authority if you'd like to know more.
Copyright 2023, DailyVibe.com