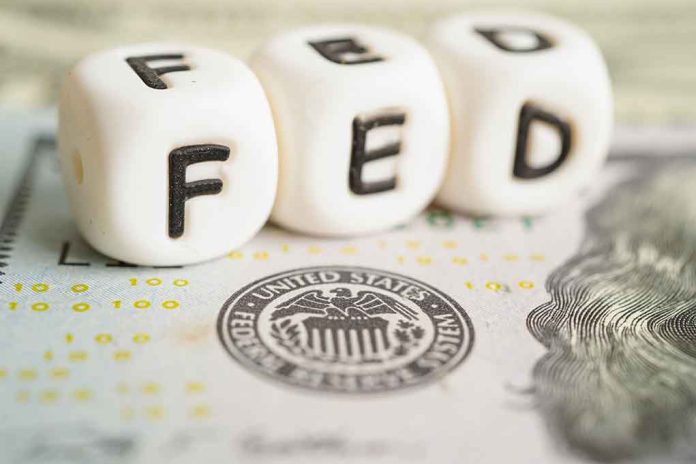 Financial Setbacks Got You Down? Here's How To Get Help
(DailyVibe.com) – Many Americans struggle with making ends meet. Fortunately, the federal government has created various programs to help struggling Americans get back on their feet. Depending on your needs, you may qualify for one or more of these assistance programs.
72% of Americans feel stressed about money, according to the American Psychological Association (APA). Read on to learn more about getting financial help in difficult times.
Government Tools To Help You Find Financial Assistance
People deal with various financial problems daily, and reviewing the available assistance programs can be difficult. The government has tools available to make it easier to apply for help on Benefits.gov. You can search for benefits or use the website's benefits search function to find help with childcare, medical care, or even housing.
Browse Benefits on Benefits.Gov
You can browse the website if you already know the type of help you need. A user can browse the programs available by category or agency. Some of the general government programs on the website include:
Grants
Loans
Military: Active Duty and Veterans
Social Security and Retirement
Immigration and Refugee Assistance
Housing and Public Utilities
Food and Nutrition
Family and Children's Services
Healthcare and Medical Assistance
Education and Training
Financial Assistance
Disaster Relief
Benefits Finder function
The Benefits Finder is a detailed search that requires the applicant to enter relevant information such as date of birth, citizenship status, military/veteran status, educational background, household dependents, and more. Although some of these questions are optional, it is essential that you provide as much information as possible to get the best information available. You do not need to provide specific identifying information to begin your search.
What Benefits Can I Get?
People need financial help for many reasons. Here are some programs to look for when required:
LIHEAP (Low Income Home Energy Assistance Program)
Medicaid
SNAP (The Supplemental Nutrition Assistance Program)
Disaster Relief Program
Unemployment Assistance
Child Tax Credit
Low-Income Energy Assistance Program (LIHEAP)
The Low-Income Energy Assistance Program helps low-income families manage the high cost of home energy. It helps keep you warm in winter and cool in summer, reducing health and safety risks.
Medicaid Program
Local, state, and federal governments provide this health insurance program to disadvantaged and low-income individuals. These include children, pregnant women, the elderly, and the disabled.
Food Stamp Program
SNAP is a federal food assistance program offered to low-income families. Its primary purpose is to provide funds to cover the cost of food. This program covers the largest number of participants, helping to reduce food insecurity across the U.S. This program helps families facing food insecurity have the budget to afford nutritious food while not sacrificing other expenses. Recipients will receive an Electronic Benefits Transfer (EBT) card with monthly benefits. These funds can be used to purchase eligible fresh and shelf-stable groceries from participating locations, including grocery stores, convenience stores, drug stores, and even some online retailers such as Amazon.
Disaster Relief Loans
Has your business been affected in a disaster area? You may be eligible for financial assistance from the Small Business Administration. Almost any business can apply for these disaster recovery loans.
Unemployment Assistance
Unemployment insurance is intended to provide temporary financial assistance to unemployed workers through no fault of their own. Eligibility may vary from state to state.
Child Tax Credit
This program can reduce the federal tax you owe by $1000 for every child under 17 years.
Final Remarks
When facing financial difficulties, it is essential to remember that help is available. You can review your case through the Benefits Search on Benefits.gov to find the best opportunity for assistance. Remember, you can use the questionnaire or search by category in order to find assistance. While various support options are available, eligibility varies from state to state. Applying is an efficient way to determine if you are eligible for a particular aid program. Don't be afraid to seek help; there is no shame in needing a hand from time to time.
Copyright 2022, DailyVibe.com