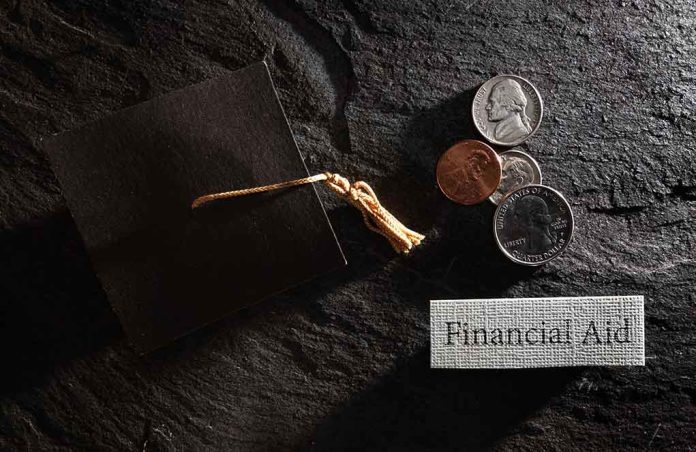 (DailyVibe.com) – Higher education is expensive. Because of that, many students assume that college is only for those of greater financial means. However, the government provides financial aid assistance programs to many students, and the most popular way of accessing financial aid from the federal government is called a Pell Grant. Read on to learn more about what defines a Pell Grant, what makes you eligible to get one, and how you can apply for one.
What Is a Pell Grant?
Pell Grants are federal aid grants specifically aimed to assist low-income students finish undergraduate education. Pell Grants came to be as the result of the Higher Education Act of 1965. For the academic year of 2022-2023, those who are eligible for Pell Grants can get up to $6,895 towards their undergraduate studies.
Pell Grants are dependent upon the needs of the student applying. This is typically determined by the FAFSA, an application all incoming undergraduates must complete. This form assesses a student's situation and their family's income to determine potential eligibility. Now, students in prison are also eligible due to an update from the Department of Education.
Pell Grant Income Requirements
The income requirements for a Pell Grant are based upon the personal income of the student and the student's family, as well as their assets and other expenses. For example, the number of college students in the family at the same time can affect eligibility.
How Are Pell Grant Amounts Determined?
While Pell Grant maximums for the 2022-2023 school year go to $6,895 not every student who receives a Pell Grant gets that full amount. On top of that, special circumstances can also indicate a student is eligible for a higher reward.
One thing that lowers the Pell Grant amount is a higher expected family contribution, also known as what a student's family can contribute to the student's education. The cost of attendance — which varies wildly by school — also affects amount received.
Some students can get a "year-round Pell," which can provide 150 percent of a Pell Grant award if they complete three academic turns in one year. To qualify for this, sign up for winter and summer classes in addition to the traditional spring and fall terms.
Those interested in applying can check out the FAFSA Forecaster, which is a way to estimate Pell Grant eligibility and amount.
To qualify, you must prove financial need, have valid United States citizenship, and be an undergraduate student studying full-time or part-time. If you're not enrolled, a special circumstance could also provide a Pell Grant if you are enrolled in a  postbaccalaureate teacher certification program.
Lastly, you shouldn't default on other student loans, and you cannot serve time as a sexual offender. You also can't get Pell Grants for more than one academic institution at a time.
Pell Grant: How to Apply?
As mentioned above, the Pell Grant eligibility is determined by your FAFSA form. You need to submit this form annually and also show qualifying academic performance towards getting your certificate or degree.
There is not a deadline to submit the application, but you should do so as soon as possible, as the FAFSA also helps you potentially qualify for work-study funds and other benefits. The office of Federal Student Aid starts accepting applications for Pell Grants on October 1st, but deadlines can vary depending on the type of application.
If you qualify, you won't be expected to repay a Pell Grant as it's a grant and not a loan. However, if you withdraw from school, change your enrollment, or get different/more financial aid, that could change.
Generally, if you can qualify for a Pell Grant, you should take it! It's free money towards your education.
Copyright 2023, DailyVibe.com