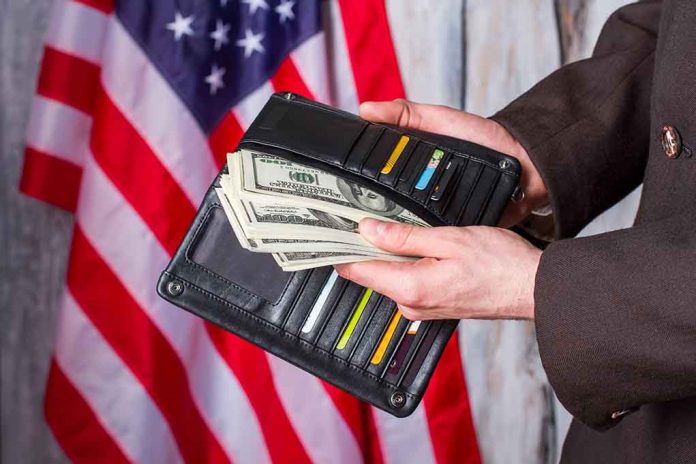 (DailyVibe.com) – 2021 saw the end of federal stimulus checks in the United States, but many Americans still face difficult economic conditions as a result of the pandemic, rising rental costs, and overall inflation in the face of tech sector layoffs. Because so many Americans are still in need or have not recovered from the early pandemic, some states have provided "stimulus" checks. Are you a resident of one of these states? The states offering stimulus payments in 2023 are:
California
Most of California's "Middle Class Tax Refunds" went out in 2022, with the intention of providing financial relief from inflation. Funds were paid via direct deposit or on a pre-loaded debit card and reached up to $1,050. The remaining payments went out through January 2023.
Colorado
Residents of Colorado who had met a June 30, 2022 deadline to file their 2021 taxes received a check: $1,500 for joint tax filers and $750 for single tax filers. These were distributed by Colorado in September of 2022. That said, a portion of these checks went out in January 2023. This money came from the Taxpayer's Bill of Rights Amendment, a 1992 piece of legislation which limited the amount of revenue the state government is permitted to spend without the approval of voters. When the state revenue goes past the cap, the state has to give money back to its taxpayers.
Illinois
Illinois residents who paid their property tax and meet specific income eligibility requirements may get a property tax rebate of up to $300. Residents of Illinois who earned under $200,000 in 2021 may receive a $50 tax rebate in 2023, and joint filers earning under $400,000 may get a $100 rebate.
Maine
Maine residents may get up to $450 for those filing as a single person or $900 for those filing jointly. To be eligible, you must have been a full-time resident of Maine as of October 31, 2022, with a personal income tax filing for 2021 showing income under $100,000 for single filers, $200,000 for married filers with a joint return, or $150,000 for head of household filers. Payments started going out in January of 2023, and they are required to go out prior to September 30. To be eligible, contact them by June 30, 2023 if you have not received a check or wish to inquire about your status.
Massachusetts
Did you file a personal income tax return for 2021? If so, you may get 14.0312 percent of your income tax liability back, minus any child support, taxes owed, and other types of specific debts. While payments began going out in November 2022, you have until September 15, 2023 to file your 2021 tax return to qualify for this particular refund. This refund comes from Chapter 62F. This is a state law that ensures money goes back to taxpayers when the state goes past its revenue cap.
New Mexico
If you made less than $150,000 as joint filers or less than $75,000 as a single filer and are a resident of New Mexico, you may be able to get a $500 or $250 rebate as long as you file that 2021 tax return by May 23, 2023.
South Carolina
If you're in South Carolina and file your 2021 tax return by February 15, 2023, you can qualify for a rebate up to $800 if you have tax liability. The original deadline for filing your taxes in South Carolina was October 17, 2022, but Hurricane Ian impacted many taxpayers and an extension was granted. You should receive your rebate by March 31, 2023.
What If Your State Isn't Offering a Rebate or Stimulus?
If your state isn't on the list — or even if you are getting relief from your state — and you find yourself in need of extra funding, consider heading to benefits.gov to see if you qualify for additional forms of financial assistance for housing, food, and more.
Copyright 2023, DailyVibe.com