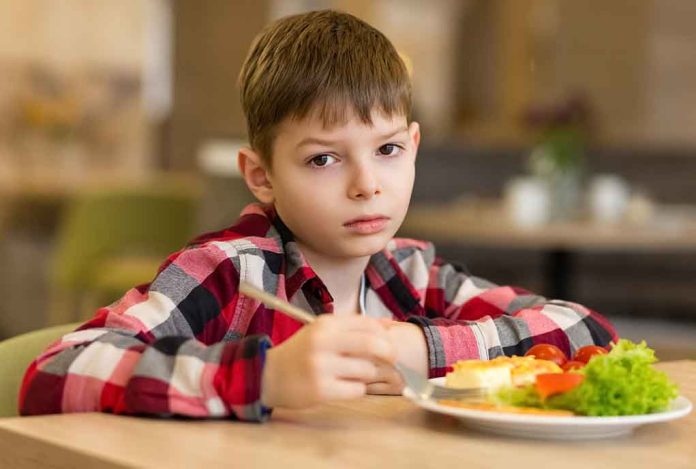 (DailyVibe.com) – Are you struggling to afford nutritious, healthy food for your family? If you have kids, it's possible for you to qualify for extra nutrition assistance. There are multiple programs specifically constructed to assist families with helping kids access food rich in nutrients. These programs include meal services as well as food pantries, which let you choose what you want and take it home.
Most of these programs help children eat while they're at school, but many community organizations will also step in to ensure kids get the nutritious meals they need on weekends and during the summer seasons, when schools are not there to help.
Programs run by the federal government often have fixed income limits for these programs, but nonprofits may ask fewer questions and permit access based upon stated need.
No parent should have to stress about feeding their family, especially when they are hard at work or spending all of their time looking for new or better employment. If this describes your situation, consider applying for one or more of the following programs:
National School Breakfast Program and National School Lunch Program
Through this program, you can apply for low-cost or free lunch and breakfast via your child's school. This program is administered by the USDA in partnership with agencies of the state. To qualify, your income level must meet specific requirements. Those requirements are:
A family must earn 130% or less of the federal poverty level to get free meals.
Families must earn between 130% and 185% to get reduced price meals for $0.40 or less.
Children are already in a federally funded preschool program, in foster care, unhoused, or part of a family receiving snap benefits already — if so, they qualify for free lunches and breakfasts.
Because these meals meet nutrition requirements, you can feel confident that your children are receiving nutritious meals when they qualify. Breakfast are particularly important as they are supposed to account for a quarter of a child's caloric needs.
School Pantry Programs
Some food pantries are located near or inside of schools, making it easy for kids and their parents to access the food they need. This eligibility is commonly related to whether the student lives in the school district (which they are if they attend the school). If you still need help furnishing your family with food, school pantries may be the answer — they serve families who are struggling but do not qualify for the aforementioned program.
You can access school pantries during set hours and they are open monthly or weekly. Your child's school district will have more info on school pantries.
Backpack Programs
Backpack Programs come from Feeding America and its associates. Thanks to this program, students get backpacks on Fridays or the day prior to school break, containing food to sustain them over the weekend. Students get goodies like granola bars, fruit, veggies, cereal, and mac and cheese. To see if your family qualifies, you can contact your school district or local food banks. Eligibility requirements vary from program to program and place to place.
School Meal Pickups
During the early pandemic, schools set up meal pickup programs so students could still access the meals they depend on. Some communities still have a demand for this, and school meal pickups are still available. Some schools retained the program while others have closed it, so check with your school district for more information.
If you're struggling to feed your family, help is still available. In addition to the above-mentioned programs, you may find kids' cafes (after-school programs to ensure kids get dinner), summer meal programs, and federally funded TANF and SNAP benefits. Every child deserves to know they'll be fed, and help is there for you if you need it.
Copyright 2023, DailyVibe.com