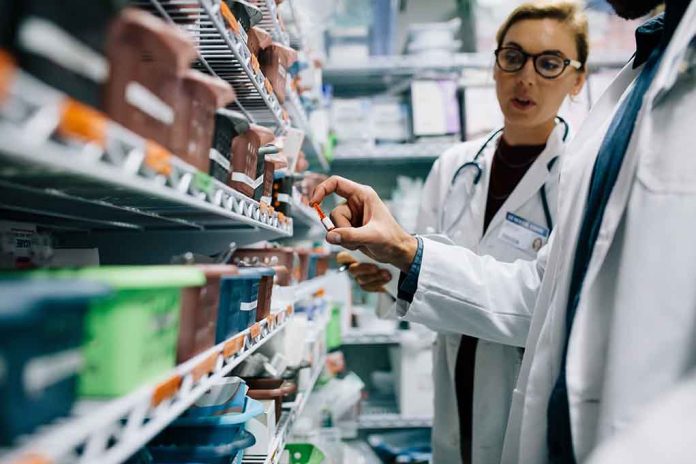 (DailyVibe.com) – Medicare costs can really add to the sting of existing on a fixed income in retirement. While Medicare coverage is useful, it doesn't cover everything. When you qualify for Medicare, your insurance will cover things like prescription drugs, special procedures, hospitalization, and routine or preventive medical care. However, the premiums you pay are based entirely off of what you paid into the Medicare insurance program while you were working — in addition to the level of coverage you have opted for.
While Medicare generally costs less than private health plans on the marketplace, the expenses you are responsible for (premiums, copay, and deductibles) can really add up fast. When you have a fixed income, you feel this the most.
Because of this, the federal government provides four Medicare Savings Programs to assist in the reduction of Medicare insurance costs. This is an overview of these programs.
Qualified Medicare Beneficiary Program (QMB)
This program provides help paying for Part A and B premiums, coinsurance, copayments, deductibles, and other services and items covered within Medicare. The limits for QMB are strict. To qualify:
An individual must have under $1,153 income monthly; a married couple must have $1546 or under.
An individual must have an $8,400 or under resource limit and a married couple must have $12,600 or under.
If you're in Hawaii or Alaska, your limits may be a bit higher. If you qualify, you can't be billed for items and services, with the exception of prescription drugs for outpatients. You aren't allowed to pay over $4.00 for any drug if it's covered by Medicare Part D.
Specified Low-Income Medicare Beneficiary Program (SLMB)
SLMB assists people who are qualified to pay for Medicare Part B premiums. These premiums cover specific types of outpatient care, preventive services, medical supplies, and doctors' services. These resource limits are:
$1,379 monthly income for individuals and $1,851 for married couples
$8,400 monthly resource limit for individuals and $12,600 for married couples.
As with QMB, it may be higher in Hawaii and Alaska.
Qualifying Individual (QI) Program
If you have Medicare Part A and need help paying for your Part B premiums, the QUI program may help. QI benefits require yearly applications to prove your resources and income, and this program is first-come, first-serve. If you've received QI benefits in the past, you receive priority. The limits are:
$1,549 monthly income for individuals and $2,080 monthly income for married couples
$8,400 resource limit for individuals and $12,600 for married couples.
What's the difference between SLMB and QI? The limits are a little higher. Please note that if you do qualify for Medicaid, you aren't qualified for QI.
Qualified Disabled and Working Individuals (QDWI) Program
This program might work for you if you are over r65, need help with Part A premiums, work, are disabled, and have lost your Social Security Disability (SSD) and free Part A premiums due to returning to work. The resource and income limits for QDWI are:
$4,615 monthly income for individuals and $6,189 monthly income for married couples
$4,000 resource limit for individuals and $6,000 for married couples
Existing on a fixed income isn't easy — and if you go back to work, you could lose some of your benefits. QDWI and other Medicare savings programs are there to help you stay afloat if you are in need. If you haven't qualified for Medicare yet, that's your first step — check out the Medicare website and choose your state to start the application process. Once you have Medicare, you may apply for other programs listed above if you are qualified.
Copyright 2023, DailyVibe.com