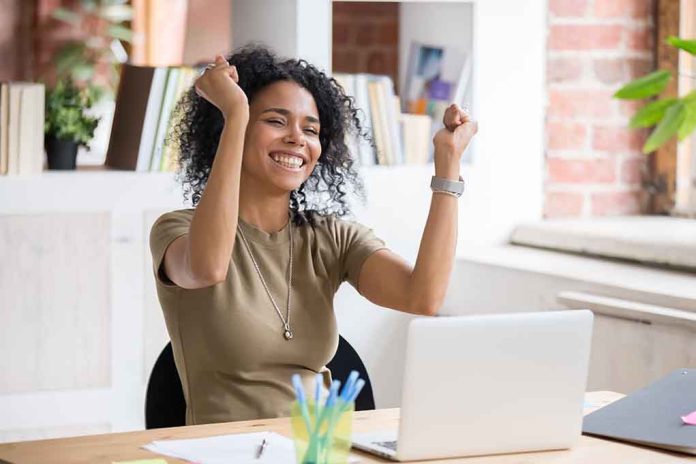 (DailyVibe.com) – Are you seeking to get a loan for something you need to improve your life? You may be surprised to know that the US Government offers Federal loans for multiple situations for which you may qualify. Federal loan recipients tend to enjoy benefits that private or bank loans do not include.
Do you have a specific financial need, like aspiring to own your own home, go to school, or start a business? Even if you don't have the best credit or highest income, there may be a loan for you that requires a lower FICO® score, income-based payments, low interest rates and more.
Veterans Affairs (VA) loans
The VA loan program is for military veterans and their families to buy a home, refinance, or repair an existing home. These loans are through a third party lender, but are guaranteed by the VA.
If you wish to qualify for a VA loan, you must have at least 181 days of active peacetime service,90 days of active deployment, or six years of National Guard or Reserves service. Applicants may not have been dishonorably discharged.
You may also qualify as a spouse of a service member who died in active duty or due to a service-related injury.
If you meet these qualifications, apply, and get approved, you will get an eligibility certification letter directly from the VA for your lender.
Federal Housing Administration (FHA) loans
In the United States, the Federal Housing Administration (FHA) offers insured home loans with low down payments for low and moderate income individuals and families. They don't lend money themselves, but work with approved lenders. The value of the home has to be appraised by the FHA and be within certain financial limits that are based on region. If you choose to go with an FHA loan, the house has to be your primary residence and you will have to occupy it within 60 days.
To be eligible, you will need to show that you can afford the minimum down payment, which is based, in part, on your credit score. If you have a FICO® of at least 580, you would need at least a 3.5% deposit. 10% down will be needed if your credit score is between 500 – 579.
Before applying, be sure that you have a 43% or less debt to income ratio, proof of employment, and a steady income. If you don't qualify yet, being aware of the requirements can help you get ready in advance.
Single-Family Housing Repair Loans & Grants
If you already own a home, but cannot afford to update or fix problems that are safety issues, these programs were created to help you.
Sometimes called Section 504 Home Repair Loans, these are loans and grants are available to the elderly, disabled and some low-income homeowners to eliminate safety and health hazards from a home or improve, repair, and modernize a home. There are requirements based on your location, but you can check with the USDA to see if your area qualifies.
To qualify, you must own your home and live there full time. You must have been unable to get a loan from other means. Your household income would have to be at or lower than 50% of the average local household income. The maximum loan is $40,000, unless you are also eligible for a grant.
If you are 62 or above or disabled, you may be eligible to receive a grant of up to $10,000, making you potentially able to get a combination of loans and grants up to $50,000.
The USDA Rural Development Loan Program
USDA Guaranteed and USDA Direct loans are available in rural and small town areas for people who have very low to moderate-income individuals and families. There is an eligibility map to check, but many places around the country do have qualified areas.
US citizens or permanent residents who lack adequate housing are able to apply. The house must be your permanent residence, and cannot have any kind of rental property attached. The area the home is located must qualify, but that doesn't mean it has to be all the way out in the sticks. It does need to be 2,000 square feet or less, cannot have a swimming pool, and has to be sound, safe, and sanitary. If you're unable to get a loan elsewhere but have a decent credit score and are able to make payments, this might be a great program for you.
Qualified applicants may have very low to moderate income, falling between 50% below to 115% above the local household income. Prepare to show that you have a 41% or less debt to income ratio.
Farm Labor Housing Loans
Are you a farmer or someone who is looking to make farming your life? Special loans exist for buying, building, or repairing houses for domestic farm workers, aquaculture workers, and on-farm processing.
Farmers, family farms, Native Americans, farming non-profits, some public agencies and farmer associations may apply through their state. Sometimes these loans can be used in an urban area if those areas are adjacent to the farm where you're a laborer.
Student Direct PLUS Loans
Student PLUS loans, called Grad PLUS and Parent Plus, can help people get the college or professional education they need. When more funding for school is needed beyond traditional student loans, these programs can help.
Parent PLUS is for parents of undergrad students. In order to qualify, their student must be a dependent, be enrolled in classes that account for 50% of their time, up to full time student. The student must have completed their free application for student aid (FAFSA). There are academic standards, so their grades have to be at least satisfactory. Parents cannot have defaulted on a student loan in the past
Grad PLUS loans are for graduate or professional students. Like the Parent PLUS, students have to be enrolled for at least 50% of full time status, up to full time.
These are not subsidized loans, and keep in mind that interest starts to accrue immediately, which is important information for long-term planning and affordability.
Small Business Administration Loans
7(a) Small Business Loans were created to help small, American-owned businesses with financing options up to five million dollars.
To apply, please note that you have to have a for-profit business and meet the Small Business Administration's (SBA) qualifications. If you have already invested your own funds into your own business, want to operate in the US (and territories), and have a solid business plan, an SBA loan may be right for you.
You will need to be able to show why you need a loan and how you will use it, and you will not be able to be delinquent on any other government loans in order to qualify.
If you feel you may be able to apply, please know that the SBA doesn't give loans directly. Like many other government loan programs, you will want to seek a lender that is approved by the SBA and apply through them.
SBA Microloans
SBA Microloans are similar to other SBA loans, but in smaller quantities for startups, scaling businesses, and accept some not-for-profit businesses like child care centers.
Again, the rules will change a little based on the direct lender that partners with the SBA, but you may be eligible for up to $50,000 if you qualify.
Help Is Out There
Whether you are seeking help to get a home, repair one, attend school, start or grow your business, you may be able to get help that has lower interest rates, easier ways to qualify, or lower payments by going through a federal loan program. Information is power, and help is truly out there.
Copyright 2023, DailyVibe.com