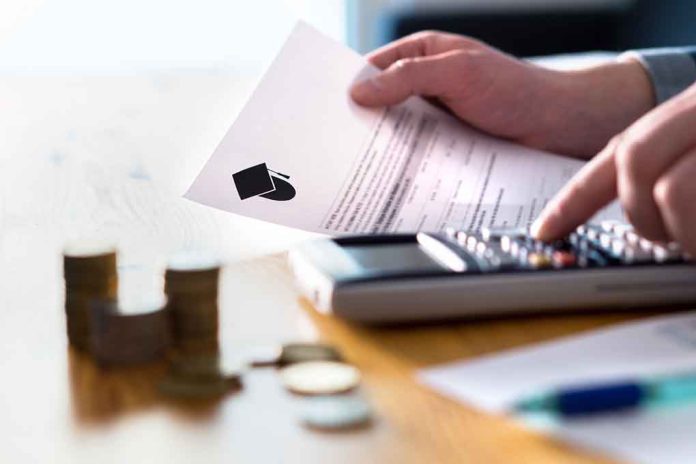 (DailyVibe.com) – College can feel unattainable and unaffordable. If you don't have piles of extra money lying around, or if your family wasn't able to pass generational wealth onto you, you might be wondering if taking out a bunch of student loans with ridiculous repayment terms is your only option. With college education costing $35,720 per year on average in the United States, you could be facing a repayment of hundreds of thousands of dollars by the time you are done with school — especially with all that loan interest tacked on. More and more people find it hard to afford college, and you are likely to know college grads who are really struggling to pay off their student debt.
Fortunately, this doesn't mean that students without ample financial resources can't get a college education. Non-government organizations, state governments, and the federal government provide financial aid to students who cannot otherwise afford to go. These are called grants, and here's what you need to know about getting them.
Types of College Grants Available
College grants are categorized by type: state grants, NGO grants, or federal grants.
Federal Grants: Federally funded grants get disbursed through the United States Department of Education. This is the most common and accessible way to get a grant.
State Government Grants: States use their respective departments to fund grants, and eligibility varies state by state.
NGO Grants: These come from charities or companies who have a vested interest in their communities. These are more limited and harder to access.
Grants to Try First: 3 Promising Options
There are tons of grants if you're counting the ones in all three categories, but the most common and accessible ones are as follows:
Pell Grants (Federal): These come from the Department of Education and are available to undergraduate students who are struggling financially. The amount you can get depends on whether you're going part-time or full-time, cost of education, how much your family can contribute in addition to the grant, and your attendance schedule. You get this by filling out a Free Application for Federal Student Aid, or FAFSA, which all students have to fill out anyway.
Federal Supplemental Education Opportunity Grants (FESOG): These are also just for undergraduate students with financial difficulties, and eligibility is also determined via the FAFSA. FESOG, however, comes from a school's financial aid office, so schools who choose to participate determine FESOG funding. Not every school participates in FESOG.
Academic Competitiveness Grant (ACG): The requirements for this grant match the Pell, but also include U.S. citizenship (in most states), a 3.0 GPA for students in their second year, half-time or full-time enrollment, and first or second-year attendance only. You must also be in a qualifying degree program to get ACG, and you can apply for these types of grants by filling out the FAFSA.
All About the FAFSA
As you can see, the Free Application for Federal Student Aid is your key to scoring federal grants. Students and parents dread filling this form out, because it is lengthy and complicated, but it will help you (and the federal government) determine whether you are eligible for aid. 10 million students per year benefit from Federal Student Aid, and this assistance was authorized under the Higher Education Act of 1965.
You can also be eligible for grants at a vocational or career school. You do not need to attend a four-year college to apply. In addition, you should consider applying to state schools, which are often more affordable than private universities.
Start with the FAFSA and take it from there — opportunity awaits!
Copyright 2023, DailyVibe.com