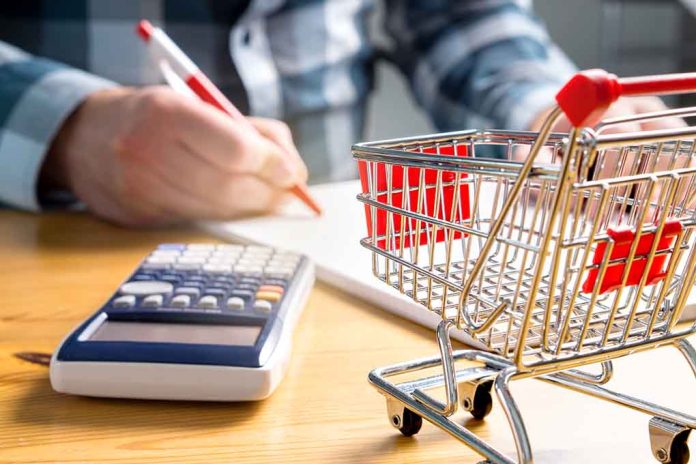 (DailyVibe.com) – Food insecurity affects millions of Americans, but seniors are especially vulnerable as they are already on fixed incomes. Many older citizens experience malnutrition, hunger, and other forms of food insecurity due to lack of funds and access to fresh and nutritious foods. The pandemic has only worsened this situation, and many seniors can't afford to eat regularly due to a lack of income and no regular access to social protections. Additionally, many struggling seniors live with family members who work hard also caring for children and going to work, meaning it's a challenge to ensure the needs of all family members are met every day.
Food insecurity is a huge problem for seniors, with the rate of insecurity skyrocketing by nearly 60 percent among America's oldest citizens in 2020 and 2021, per the survey report entitled "Feeding America: The Impact of the Coronavirus on Food Security in 2020 and 2021." According to that report, almost 5 million American adults could suffer from nutritional problems because they're not able to access nutritious food supplements.
While this problem is consistent and unfortunate, the government does provide aid via multiple nutrition assistance and food distribution programs for senior citizens. Many seniors don't know about them, though — so we're here to get the word out. Here are three ways seniors can start maximizing their food benefits today:
Enrollment in Supplemental Nutrition Assistance Program — or SNAP
More commonly known as "food stamps," SNAP is an extensive nutrition and food assistance initiative from the federal government. It's the largest food program, serving multiple vulnerable groups including seniors. Most beneficiaries get about $100 per month, which they can use for food at grocery stores, markets, convenience stores, and certain retailers.
Only about half of all seniors are enrolled, even though more meet the qualifications for the program. This is because many assume they're not eligible, because they think the SNAP process is hard, or because they simply don't know about it.
If qualified, a senior will get an electronic benefits transfer (EBT) card in the mail, which functions just like a debit card. Benefits get reloaded onto this card monthly.
Shop at the Senior Farmers Market Nutrition Program (SFMNP)
The SFMNP is a program intended to supplement SNAP. It's meant for those 60  years of age and older, and it enables seniors to access agricultural products grown locally. They can get herbs, fruits, vegetables, and other supplements. Seniors can shop for these products at roadside stalls and produce markets, and it helps seniors support their communities as well and interact with the very people who grow and sell their food.
This program lasts from July 1 to October 31 yearly, and it's open to low-income older citizens. State institutions run it, such as the United States Department of Aging.
Participate in the Commodity Supplemental Food Program
This program is part of the US rescue plan to aid millions of vulnerable groups who grapple with food insecurity every day. It's more commonly known as the Senior Food Box Program, and it's open to people 60 years of age and up. Each month, seniors get food packages with contents worth about $50. These aren't full meals, but nutritional supplements meant to complement an economically underprivileged person's diet.
For most seniors, these programs stack — meaning they should attempt to enroll in all three to maximize their food benefits. If you're a senior citizen and require help in signing up, check your local library, municipal site, or ask a younger family member to help you get started today.
Copyright 2023, DailyVibe.com